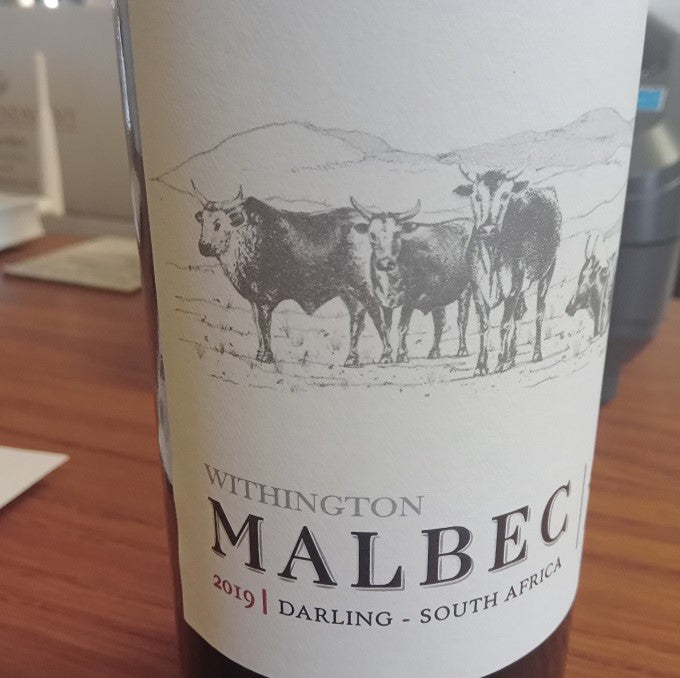 Withington Malbec 2019, Darling, South Africa
Original price
£13.35
-
Original price
£13.35
Withington Wines, Darling, South Africa
And now for something completely different! The variety that Argentina made famous is now coming from Withington Wines in SA. It is a wine with vibrant aromatics, brooding rich black fruit on the palate and a soft-textured mouth-feel from gentle oak tannins. 14% abv.
In French terms, Charles Withington would be known as a Negociant but in South Africa the concept is taking longer to evolve, although with a changing market, producers and consumers are realising more and more that you might not always have the best in your backyard, and that you might just have to shop around. There are at least half a dozen top producers who either have vineyards in the Darling area,his home town, or are buying grapes from local growers, realising they can maximise quality with their versatility of choice.
And so to summarise all this: Charles has been very fortunate in his last 30 or so years in the wine industry to work with some very good properties and very knowledgeable people. This has put him the position where he is able to source, on an ongoing basis, the style of wine he wants, from the type of winery and winemaker with whom he would like to work, and where they can genuinely add value to each other. Simply put while winemaking is undoubtedly an art, finding good wines is a skill! His challenge has been to find good wines and bring them to you!