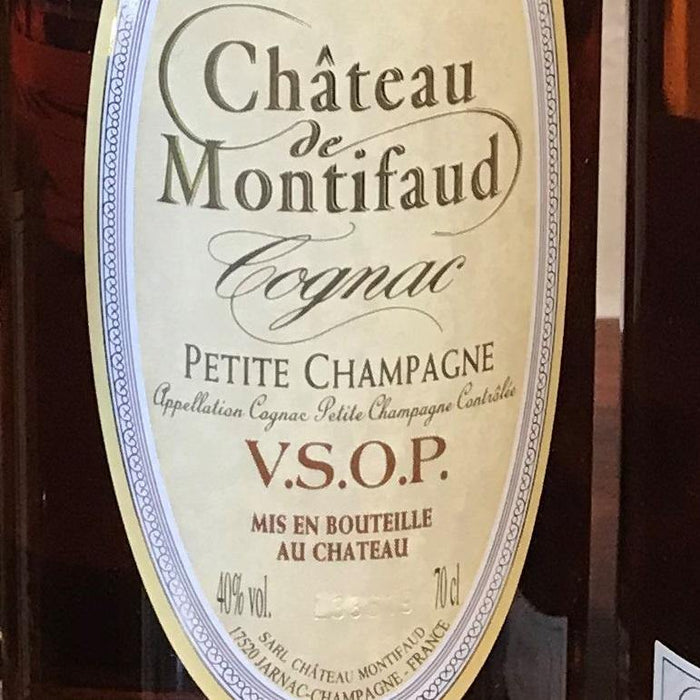 VSOP Petite Fine Champagne Cognac, Chateau de Montifaud
Original price
£55.10
-
Original price
£55.10
When ageing their brandies, family tradition favours the floral and fruity character of their cognacs. For this, they always apply the following rule : avoid any excessive time spent in new barrels. Their casks of 350 litres are made of Limousin oak which is personally selected by the Vallets and their cooper and stored for three years before being used.

The work in the cellars is handled uniquely by Michel and Laurent Vallet as is the blending when they will use many different vintages with the express desire to achieve uniformity. Nevertheless, they do not blend Grande Champagne spirits with petite Champagne.

All bottling is done at the domaine.

The scent of flowers on the wine is very present. A hint of linden flowers also. A fruity cognac, essentially pear, some apple. Light on the palate. The absence of any excess of tannins removes all astringency.