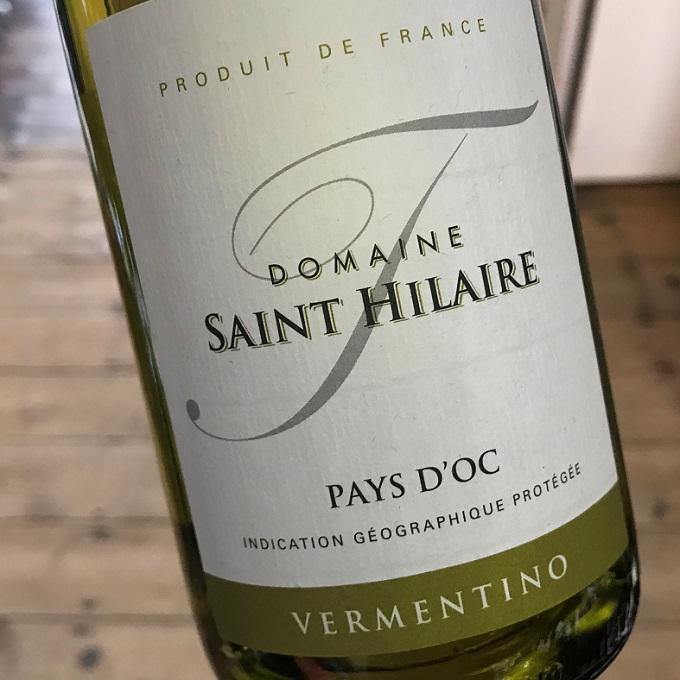 Vermentino 'Expression' 2021, Domaine St Hilaire, Pays d'Oc
Original price
£12.45
-
Original price
£12.45
IGP Pays d'Oc
Vermentino is a little-known grape variety (also known as Rolle) that produces a pale green, floral, soft and mouth-filling dry white. Deliciosuly crisp and with a clean refreshing fruitiness. (2021 - 13.5% abv)

Nick Kent, previously a successful management consultant in the UK, and his American wife, Lisa, fell in love with Domaine St Hilaire in 2015. After six months of negotiation with the previous owners, Anne and Jonathan James, they were finally able to secure the sale and now own and run this important 70 hectare estate, just outside the town of Montagnac.
The Domaine has probably been producing wine since Roman times but it was Baron Hilaire Reynaud who gave it the name of his patron saint, Saint Hilaire, when he purchased it in 1817. The Baron was a local celebrity, having been born in the area and risen to fame as an illustrious hero and general in Napoleon's Grande Arme.
At Domaine Saint Hilaire there are 34 hectares of vineyards, with two distinct areas, each with its own natural terroir, perfectly suited to the growing of different grape varieties. The stony plateau is where the red varieties are grown; the vines having an average age of 40 years, with yields that never exceed 35hl./ha. Down at the bottom of the hillsides there are more alluvial soils, ideal for the production of Chardonnay and Vermentino. There is minimum intervention in the vineyards and largely organic methods are used, with the sea breezes keeping diseases at bay and reducing the need for chemical vineyard treatments.
The wine making team is headed up by Vincent Maurel, who has been making the wines at Saint Hilaire for over 25 years. Vincent is well-known for his attention to detail and the Kents have extensively invested in new winery equipment to make sure that the wines have an added level of precision and depth. Where oak is used, the barrels are sourced from top Burgundian coopers and are a mix of new and one or two year-old barrels, giving the wines the necessary balance and complexity.
Drink Now
Aperitif, Chicken, marinated pork
Dry
Light Bodied
Pale Yellow
Vermentino
Languedoc Roussillon, France
Domaine St Hilaire
2021
Contains Sulphites