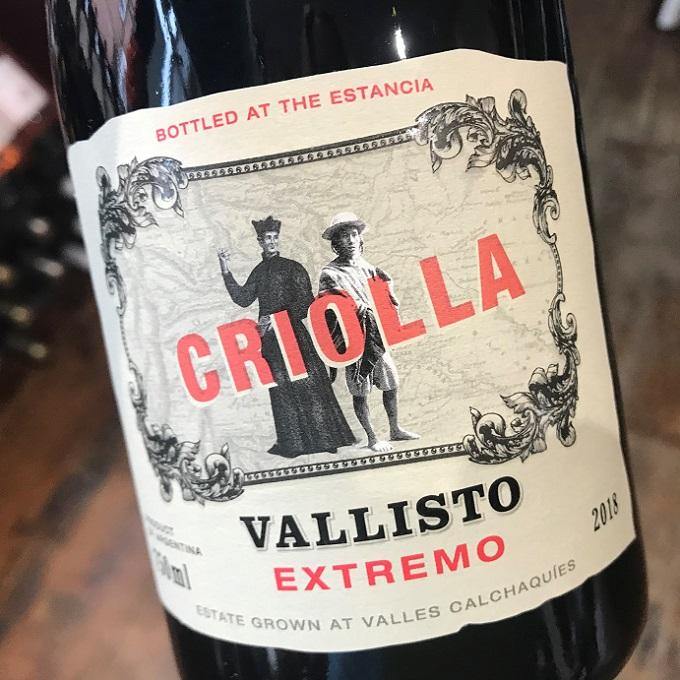 Vallisto Criolla Extremo 2021
Original price
£20.30
-
Original price
£20.30
Criolla vines are thought to have been taken to the Americas as long ago as the 16th Century by missionary settlers (there is a variant in California known as Mission). The name Criolla actually refers to a group of vine species, and best known are Criolla Grande and Criolla Chica. This is Criolla Chica, one of the parents of Argentina's own Torrontes variety in its various forms. Over the centuries, Criolla (we shall refer to it singularly for simplicity) has adapted special resistance to the extremely challenging growing conditions in the north of Argentina; very low rainfall and high soil salinity amongst others. It has thrived for generations as a hard-working grape, useful for the production of simple, light, so-called 'peasant' wines. More recently, however, winemakers like Pancho Lavaque have recognised the potential of this grape to make amazing wines that are full of flavour and energy.
This wine, which is typically light in colour due to the pinkish colouerd skins, has the potential to blow your mind. Or, at the very least, introduce you a completely 'new' grape variety. It looks light but it packs a delicious punch with raunchy acidity and playful, quite pronounced tannins, almost like biting into a delicious red apple. The nose is lovely, almost exotic with charming floral notes, a subtle whiff of Turkish delight and ripe summer fruits.
These grapes are grown at a staggering 2,600 MASL on a vineyard planted in 1898, (actually in the province of Catamarca rather than Salta but still in the Calchaqui Valley region). That'll help to explain the amazing energy of the wine, as well as the name Extremo Criolla. No oak required!
Drink Now
Light meats, sausages, mild cheese
Dry
Light Bodied
Pale Ruby
Torrontes
Calchaqui Valley, Argentina
Vallisto
2021
Contains Sulphites