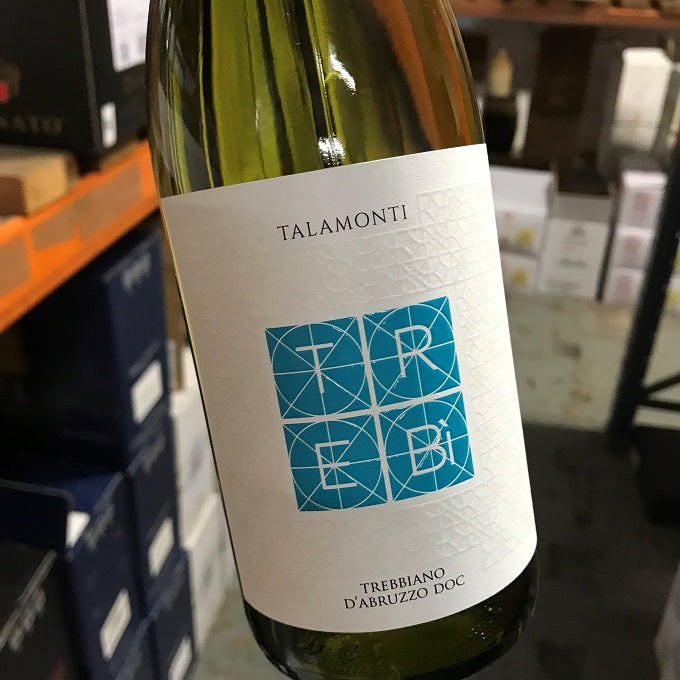 'Trebi' Trebbiano d'Abruzzo 2022 Talamonti
Original price
£10.55
-
Original price
£10.55
Talamonti, Loreta Aprutino, Abruzzo
Pale straw in colour with light green hues. Intense bouquet of ripe apples and peaches on the nose which follows through on the palate where the refreshing ripe apple and peach notes end with a gentle acidity. (2022 -12.5% abv)
The wine is made from 100% Trebbiano d'Abruzzo grapes from selected vineyards located near the village of Loreta Aprutino in the Trebbiano d'Abruzzo area. Soils are stony, calcareous, well structured and free draining and are situated at an altitude of 300m above sea level.
VINIFICATION: Following a careful selection of the grapes in early September, the grapes are de-stalked and a short cold maceration of the crushed grapes in stainless steel then takes place. Subsequently, a soft pressing and decanting of the must takes place. Alcoholic fermentation with selected yeast lasts for 10 days. Bottling takes place a few months after the harvest.
Perfect as an aperitif and well suited to shellfish and seafood in general.
Drink Now
Fish, Chicken, Creamy Pasta
Dry
Light Bodied
Pale yellow
Trebbiano d'Abruzzo
Veneto, Italy
Talamonti Estate
2022
Contains Sulphites