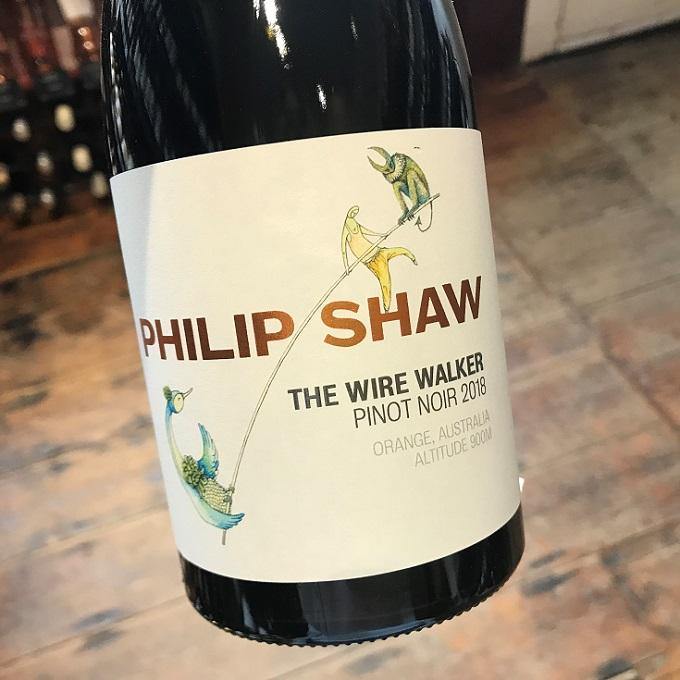 The Wire Walker Pinot Noir 2019
Original price
£19.76
-
Original price
£19.76
Light crimson red colourings. Aroma - great lift of bright fruit followed by a matrix of layers. This wine has personality with varietal fruit present and a light savoury texture.
The dream started long before the acquisition of Koomooloo vineyard in 1988. Philip Shaw spent years investigating and exploring many regions within Australia until by accident he noticed the undulating roll of the countryside when flying over the Orange region. After a few days of intense research into this highland area he returned the next week to find the region had a near-perfect balance of elevation and sunshine.

The Koomooloo vineyard is in close proximity to the region's highest peak, Mt Canobolas, and rises to an altitude of 900m with red loam soils over limestone. With less than 1% of Australian vineyards above 600m, Koomooloo is one of the highest vineyards in Australia

Koomooloo is a hand kept vineyard with a routine of hand pruning, shoot thinning, leaf plucking, crop thinning, and hand picking.

In detail the Orange region and particularly Koomooloo Vineyard is perfect for the styles of wines Philip is keen to make; really understanding the uniqueness of the region. To respect and work a vineyard like Koomooloo to its full potential is sometimes daunting, however the future is too exciting to sleep through.

Philip has been making wine in Australia for more than four decades and he approaches each aspect of wine making with a healthy mix of innovation and unrelenting quality standards.
Drink Now
Lamb, Casserole, BBQ
Dry
Full Bodied
Deep Plum
Pinot Noir
Orange, New South Wales, Australia
Philip Shaw
2019
Contains Sulphites