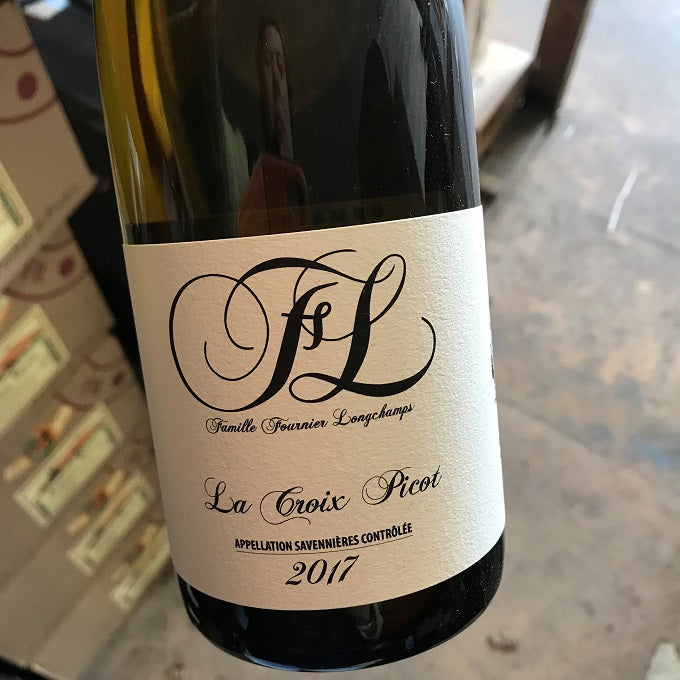 Savennieres La Croix Picot 2018, Domaine Fournier Longchamps
Original price
£28.50
-
Original price
£28.50
Domaine Fournier Longchamps, Chateau du Chamboreau, Rochefort, Loire
Apellation Savennieres Controlee.
With a passion for wine and reverence for the land, Philip Fournier and his son, Julien, continue a winemaking tradition that began in these vineyards more than 800 years ago. The organically farmed estate sits in an extraordinary location, straddling the Loire River and stretching across five distinct appellations. From this single estate, Domaine FL is able to achieve multiple wines with a singular style, each a beautiful expression of its distinct terroir.
The Savennieres AOC is situated just south of Angers, the historical capital of Anjou. Its 370-planted acres stretch across southern-exposed slopes on the right bank of the Loire River. Savennieres' shallow soils are comprised of well-drained sandstone schist, volcanic rock (rhyolite) and aeolain sand, which allow for excellent drainage, slight cluster dehydration and resulting concentrated fruit flavors in the trademark Chenin Blanc. This soil quality combined with the mesoclimatic influence of the Loire create a dry, full-bodied Chenin Blanc with a succulent mouthfeel, intense aromas and remarkable ageability. Chenin Blanc from this area does not undergo the typical secondary malolactic fermentation to maintain the wines freshness and bouquet.