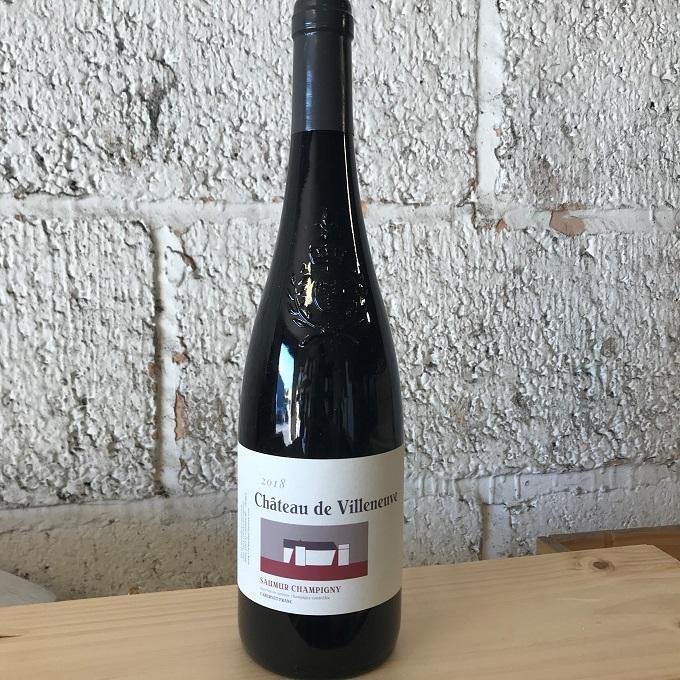 Saumur Champigny 2020, Chateau de Villeneuve
Original price
£19.70
-
Original price
£19.70
Firm, gently earthy red with a supple light cherry fruitiness. The wine is relatively light in body, with an appealing fruity freshness, and flavours of raspberries and even violets. It is best drunk slightly cooler than the majority of red wines to allow those aromas and flavours to show at their best. It is a wine that can be drunk within one year of release but in good vintages can age really well, developing increased body and richness after several years in bottle.

The Loire Valley is the point in France where for many people the 'Frenchness' really starts. It is also the most northerly region for red wine production in the country. This is made possible by the warming influence of the Loire river. Around the historic town of Saumur, with its majestic chateau overlooking the river, the only red grape grown is the Cabernet Franc, known locally as the Breton after the abbot who imported it from the south of the country.
This is the only area in France where this variety is used to make a wine on its own, elsewhere it is blended with other varieties, for example in St Emilion in Bordeaux. It has the distinct advantage of ripening at lower temperatures than any other noble red variety which is why it succeeds in this particular location. The Champigny appellation is to be found on the high ground behind the town on the white tufa based soils where it benefits from the best orientation to the sun.
The Chateau de Villenueve estate has been described as the 'Petrus of Saumur Champigny' which is praise indeed, but the wines justify such comment. The winemaker is Jean-Pierre Chevallier, who previously taught winemaking at Bordeaux University before returning to the family property. To retain the natural freshness of the variety it is fermented in stainless steel but the real secret is that it is not filtered, a process that can often remove subtle but important elements of flavour.
Drink Now
Lamb, Pork, Cheese
Dry
Medium Bodied
Dark Berry
Cabernet Franc
Loire Valley, France
Chateau de Villeneuve
2020
Contains Sulphites