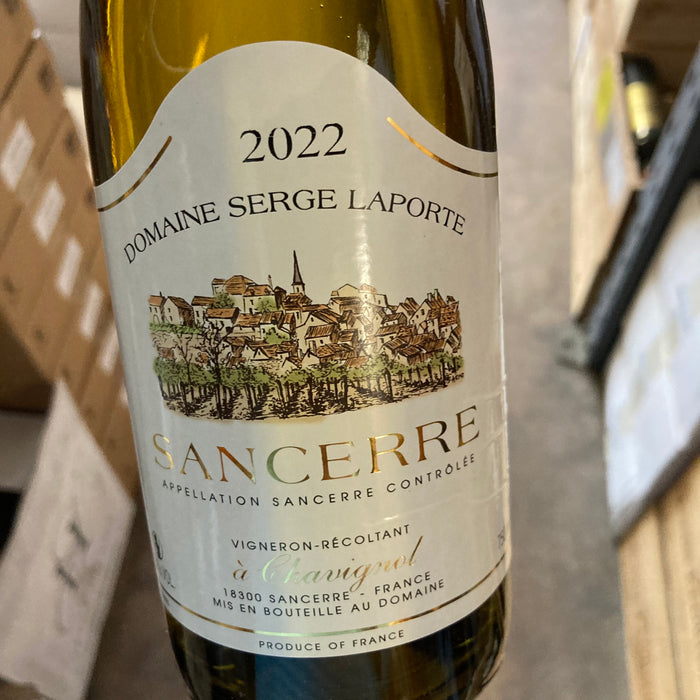 Sancerre 'Chavignol' 2022 Domaine Serge Laporte
Original price
£22.20
-
Original price
£22.20
Classic Sancerre with all the chalkiness and gooseberry steely fruit typical of Chavignol wines.
Situated in the village of Chavignol, about 2km from Sancerre, this 10 hectare domaine is made up of numerous small parcels scattered throughout the Chavignol commune, long regarded as one of the top crus of Sancerre. The different cuvees come together to give a wine of great complexity and elegance, reflecting the terres blanches (chalky) and caillotes (limestone-pebbly) soil-types found in Chavignol which are so ideal for the Sauvignon Blanc. (13% abv)
Serge and Elisabeth Laporte have now been joined by their son Guillaume who has spent the last three years studying oenology at Tours. His input into the wine making has added further definition and dimension to an already excellent wine.
Serge and Elisabeth created their limited production Cuvee des Mages following their very successful 1998 vintage. It is a classical selection of two very fine parcels, one on the Mont Damnes, with its caillotes (limestone-pebbly) soil and the other from a small parcel of 45 year-old vines on the Verdigny side of Chavignol where the soils are more terres blanche (chalky). The combination of soil types and age of the vines ensures a special cuvee with fantastic complexity, great purity of fruit and near-perfect balance. The Cuvee des Mages is only made in very good years. Mages is, in fact, an acronym for Marylise, Alexandre, Guillaume, Elisabeth and Serge the whole Laporte family!
Great when served with hot goats cheese in salad or with chicken or fish.
Drink Now
Aperitif, Chicken, Shellfish
Dry
Light Bodied
Pale Yellow
Sauvignon Blanc
Loire Valley, France
Domaine Serge Laporte
2022
Contains Sulphites