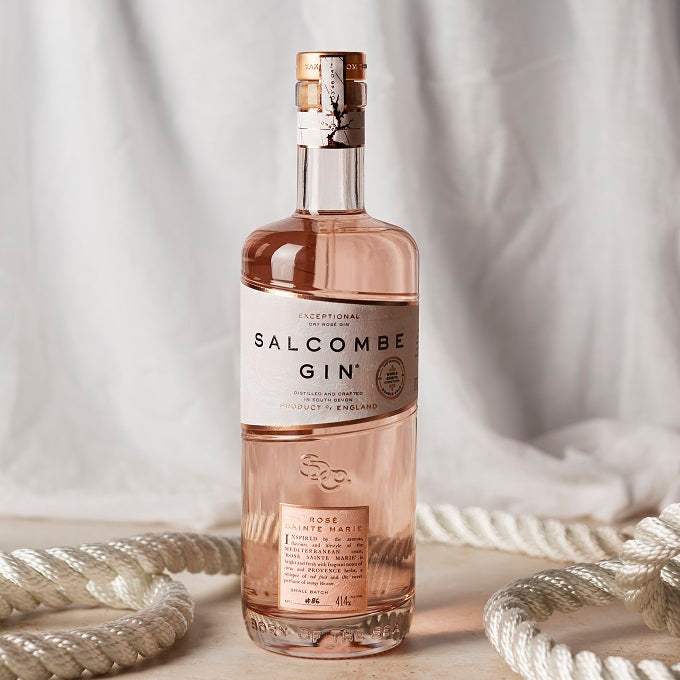 Rose Sainte Marie Salcombe Gin
Original price
£38.05
-
Original price
£38.05
Named after the iconic ƒ??Sainte Marieƒ?? lighthouse which marks the Southern entrance to the Old Port of Marseille, from where 19th century Salcombe Fruit Schooners would load citrus fruits and herbs bound for Englandƒ??s ports. ƒ??Ros?? Sainte Marieƒ?? is inspired by the aromas, flavours and lifestyle of the South of France and is a celebration of adventure, colour, freshness and joy; capturing the vibrant spirit of the Mediterranean coast.

ƒ??Ros?? Sainte Marieƒ?? is a delicate, fresh and truly exquisite gin, reminiscent of a balmy summerƒ??s evening sat outside on the terrace of your favourite restaurant, watching the world go by. It can be enjoyed from the beginning to the end of a meal, as an aperitif or digestif, on the beach or beside the pool, but always when you need a little Mediterranean sunshine in your life.

ƒ??Ros?? Sainte Marieƒ?? is one of only two ƒ??pinkƒ?? gins in the world to have been awarded Double Gold at the San Francisco World Spirits Competition. More recently, was awarded a Double Gold at the 2020 SIP Awards.