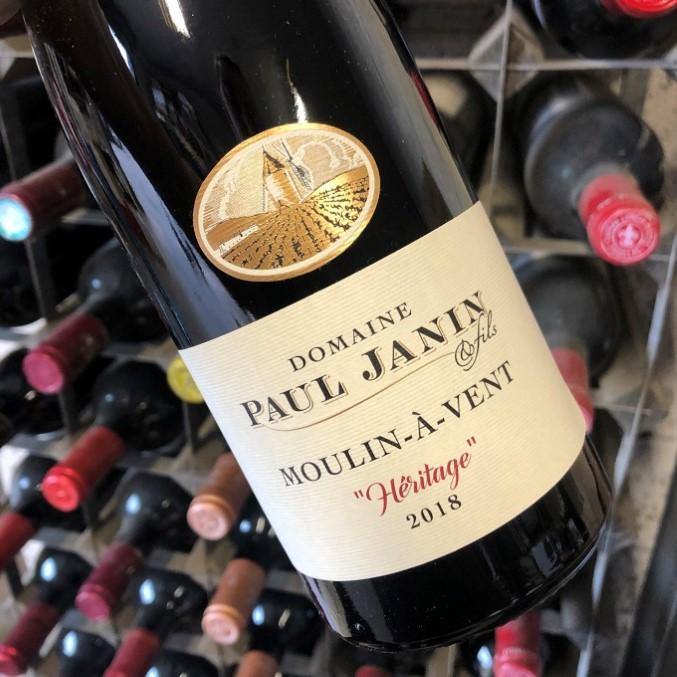 Moulin A Vent, Heritage 2019, Domaine Paul Janin
Original price
£25.60
-
Original price
£25.60
Today, this wine is a blend of the oldest vineyards in the area mostly on the premises called Les Greneriers and The Burdelines.
The Janins 8 hectare domaine was established in the early 1930s, when Eric Janins grandfather bought two hectares of vines in the remarkable terroir of le Tremblay (nowadays, known as les Burdelines). Paul, Erics father, added further parcels in the 1960s, situated in the lieux-dits of Greneriers, Champ du Cour, Perelles and Brusellions. In 2013, the Janins purchased a small old-vine parcel of 60 year-old vines in the high-altitude les Caves lieu-dit. It is this mosaic of different terroirs that make the Janins wines so complex and interesting. Eric Janins philosophy is to let the soil talk through his wines. Although not certified organic, his work in the vineyards is based on the principle of restoring the soil to its natural balance, allowing the flora and fauna to re-establish itself. Over the past ten years, the soil has been worked by hand and nearly all treatments and fertilisers have been organically based. Erics vinifications are traditional, with whole-bunch, open vat fermentation for 12-15 days, with regular pigeages and pump-overs. The blending of the individual terroirs takes place after the malolactic fermentation and the wines are aged in old foudres.
100% Gamay Black with white juice with a yield of 8 hectoliters per hectare. ƒ?› Heavily weathered granite soils, old foothills and alluvium.  The vines are mostly 80 to 100 years old and are traditionally conducted in a low cup.  Tillage of 3 to 4 shallow tillage.  Manual harvest in small crates of 35 kilos.Sorting on vibrating table. › Vinification in whole bunches for 12 to 15 days before pressing. Staling possible depending on the vintage. Plot in vats for 10 months on fine lees with micro-oxygenation.  Assembly before bottling.
Drink Now
Beef, Game, Cheese
Dry
Medium Bodied
Dark Berry
Gamay
Beaujolais, France
Domaine Paul Janin et Fils
2019
Contains Sulphites