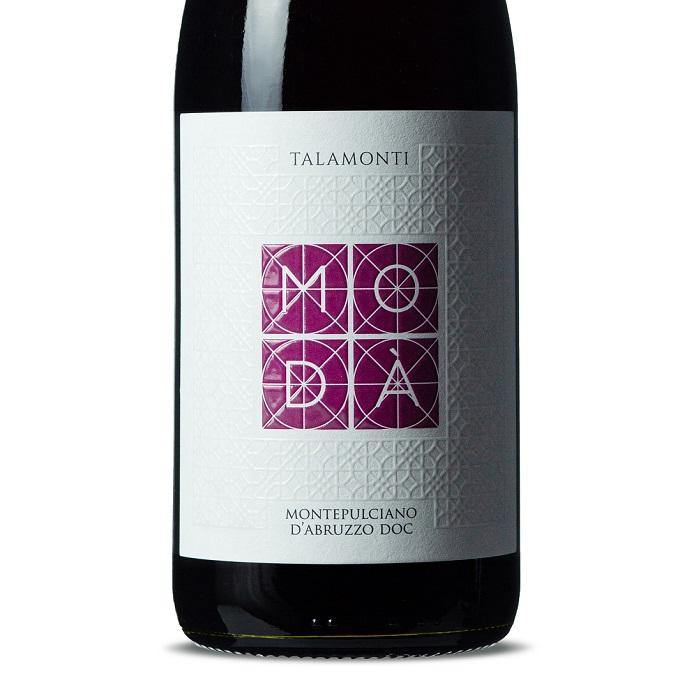 Montepulciano d'Abruzzo Moda 2021,Talamonti
Original price
£10.55
-
Original price
£10.55
Talamonti Estate, Loreto Aprutino, Pescara, Abruzzo
There is always an initial confusion between the Montepulciano the grape and Montepulciano the Tuscan town. This is the grape. Although it has given its name to the major DOC for the region of Abruzzo the Montepulciano grape is cultivated extensively throughout the southern half of Italy and features in many blends. Montepulciano is a late maturing grape with only moderate acidity. As a consequence of this longer period of grape maturation the wine produced is a deeper and fuller in style. (2020 - 13% abv)
From selected vineyards located near the village of Loreto Aprutino inland from the city of Pescara, the average age of the vines is between 8 and 13 years old.
The resulting wine is aged for 6 months in 34hl French oak barrels and a 2 month ageing in bottle before release.
The Abruzzo region on Italy's Adriatic coast has with its Montepulciano grape variety the potential for creating one of Italy's great wines. A chunky, chewy red with lashings of dense fruit, backed up by full, but soft tannins and a long finish.
The Talamonti vineyard-estate was born in 2001 as a result of the introduction of innovative winemaking techniques into an historic winemaking area. This stride was generated by a tremendous passion for wine, the respect for a local culture, and above all the affection to our roots, the Abruzzo region. The founders of Talamonti, a group of 18 leading entrepreneurs, kicked off this adventure with the goal to promote the interest in Montepulciano d'Abruzzo, the historic grape of the region. Today, this desire and objective are still vibrantly alive, yet paired with a great attention to detail and respect of the vine.
Drink Now
Pasta with Tomato Sauce, Ossobucco
Dry
Medium Bodied
Dark Berry
Montepulciano
Marche Lazio, Italy
Talamonti Estate
2021
Contains Sulphites