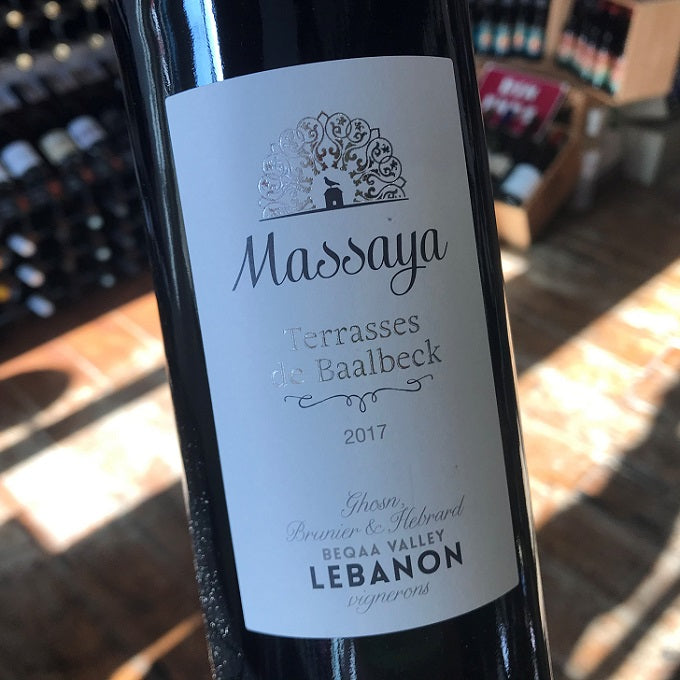 Terrasses de Baalbeck 2017 Massaya
Original price
£24.75
-
Original price
£24.75
The blend: 55% Grenache, 30% Mourvedre and 15% Syrah.
This new wine replaces the Silver red.
The name relates to the vineyards that Massaya has developed in the foothills of Mount Lebanon in the Hadath Baalbeck area, overlooking Baalbeck and its Roman temple to Bacchus. The altitude here is more than 1,000 metres above sea level. The soil is chalky clay.
The vines are 20 years old on average.The hand-picked grapes are sorted on tables and fully destemmed. The grapes are vinified for 20-30 days in temperature-controlled oak vats, and the wine was matured in oak foudres for 20-22 months before being bottled.
The Ghosn brothers, Sami and Ramzi, were determined to realize their dream by bringing to life great wines at their Tanail Property. To do this they decided to bring in priceless know-how to one of the world's oldest wine producing regions.
On 27 May, 1998, a partnership was formed with an ambition to produce a world class Lebanese wine in the Bekaa Valley. It brought together The Ghosn brothers - Sami and Ramzi - and Dominique Hebrard, owner of Chateau Trianon (and previous owner of Ch Cheval Blanc) and the Brunier brothers, Daniel and Frederic, co-proprietor at Le Vieux Telegraphe.

The new wine was to have a limited annual production and it was to be called Massaya, named after the time of day when twilight sets on the vineyard and the sky turns purple as the sun sets behind Mount-Lebanon.
This prestigious Franco-Lebanese collaboration has united great men of wine and created optimum conditions for making great wine, taking advantage of the exceptional soil in the Bekaa.
The vineyards of the Tanail Estate are located at an altitude of 1000 meters above sea level in the Bekaa Valley, where the slopes are protected by Mount Lebanon and the Anti-Lebanon mountains. Free of frost and disease, the Bekaa Valley enjoys a unique climate with long gentle summers, wet winters and an average temperature of 25 degrees that is perfect for viticulture.
Drink Now
Game, Cassoulet
Dry
Medium Bodied
Dense Bramble
Grenache, Mourvedre, Syrah
Bekaa Valley, Lebanon
Massaya
2017
Contains Sulphites