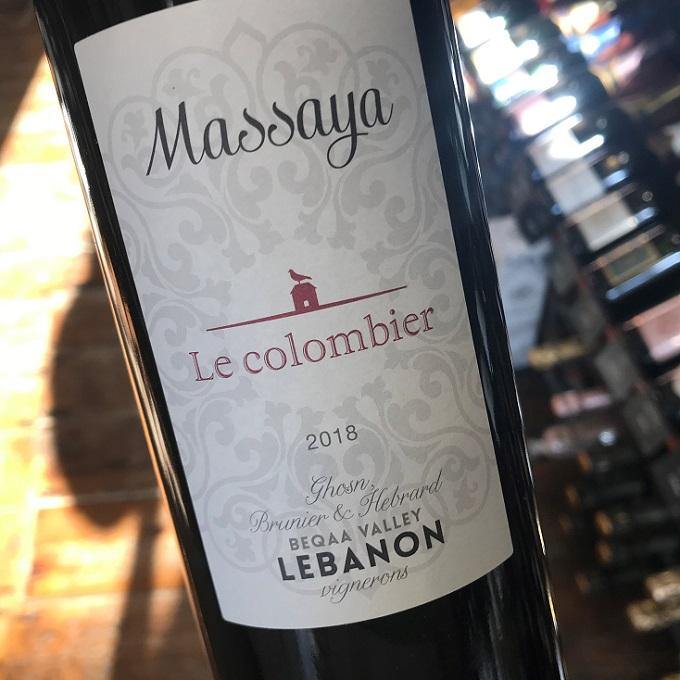 Massaya Le Colombier 2020
Original price
£17.00
-
Original price
£17.00

The wine is named after the dove cote on the Tanail property, where the doves return to nest each year. A blend of Cinsault, Grenache, Syrah and Tempranillo.
The grapes come from vines that are 40 years old on average, planted on chalky clay hillside sites in the Beqaa Valley at altitudes of 900-1,200 metres above sea level.
The hand-picked grapes are sorted on tables and fully destemmed. The wine is then fermented in stainless steel tanks for 20-30 days, then matured in vat for one year. The wine is lightly filtered before bottling.

Massaya is run by brothers Sami and Ramzi Ghosn in partnership with Frederic and Daniel Brunier from Domaine du Vieux Telegraphe and Dominique Hebrard, formerly from Chateau Cheval Blanc.
Until recently Massaya's vineyards have solely been located in the fertile Beqaa Valley, at an altitude of 1000 metres above sea level. At these Tanail vineyards the slopes are protected by Mount Lebanon and the Anti-Lebanese mountains. Free of frost and disease the Beqaa Valley enjoys a unique climate with long gentle summers, wet winters and an average temperature of 25degC, perfect for viticulture.
However, over the last seven years Sami and Ramzi together with Frederic and Daniel Brunier, have developed Massaya vineyards in the more extreme, mineral areas of the Beqaa valley, moving onto hillside sites to the North East (Ras Baalbeck) and North West (Hadath Baalbeck), as well as further to the north of Baalbeck. These vineyards are planted with Grenache and Mourvedre for the red wines, and Clairette, Roussanne and Vermentino for the Massaya white.
Wine has been the pride of Lebanon for thousands of years and today it's better than ever. The winemakers craft began with the Pheonecians and developed through many centuries. Now at Massaya they have added modern expertise to this rich heritage.
Drink Now
Beef, Casserole, Game
Dry
Medium Bodied
Dark Berry
Cinsault, Syrah, Grenache, Tempranillo
Bekaa Valley, Lebanon
Massaya
2020
Contains Sulphites