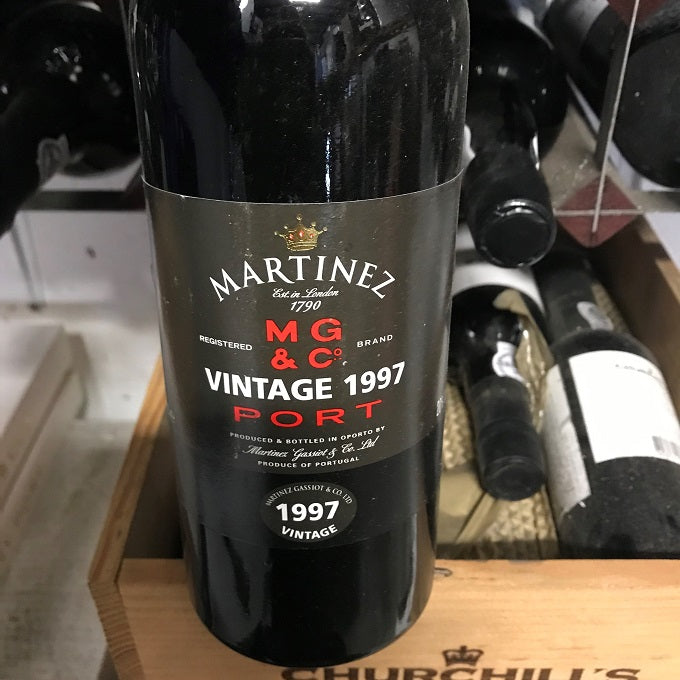 Martinez 1997 Vintage Port
Original price
£52.55
-
Original price
£52.55
1997 was an ideal growing year. There was plenty of rain in April and May and the spring was not excessively hot so the stage was set. The summer was hot and generally dry with temperatures reaching 40degC in August and September but some very welcome rain fell on 24th and 27th August which refreshed the grapes and gave them a great boost.
When picking began in late September, this rain and ripening meant that the grapes were coming into the wineries in pristine condition with lots of fruit sugar evident. Also, importantly, the weather was dry, meaning that there was no dilution and the resulting musts were fragrant, intense and enormously concentrated with huge amounts of colour. This port will not really begin to drink until it has reached at least its 15th birthday and will continue to improve with good cellaring until it has reached 20 plus years.
Martinez's lodge in Vila Nova da Gaia is right next door to the somewhat better known Cockburn's and they started off life as an importer of port into London over two hundred years ago. At their peak in the mid 1800's, Martinez was the largest importer into the UK as they used to ship a lot in bulk having matured their wine in the Douro Valley rather than in Vila Nova which is at the mouth of the river. This causes what is called 'Douro Bake' as it is gets hotter as you go further inland and produces a somewhat sweeter wine. These days the wines are matured in Vila Nova where the maturation is slower and more gentle due to the influence of the sea.
The venerable Harvey's of Bristol acquired Martinez Gassiot and it has now been swallowed by Allied Domecq.
Drink now or Keep
Digestif
Sweet
Full Bodied
dark plum
Tinta Roriz, Touriga Franc?¦sca, Tinta Barroca, Touriga Nacional
Portugal
Martinez
1997
Contains Sulphites