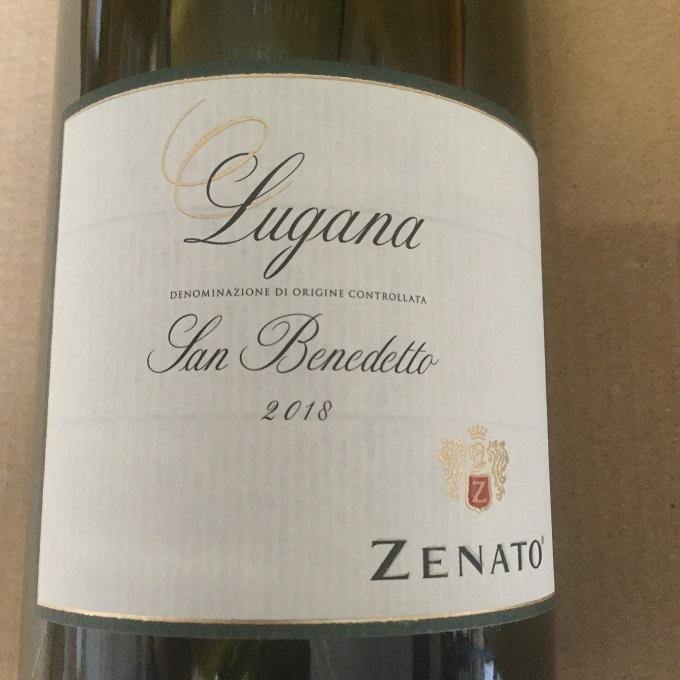 Lugana San Benedetto 2022 Zenato
Original price
£19.45
-
Original price
£19.45
Lugana, San Benedetto DOC, Zenato, Santa Cristina, Peschiera, Lake Garda, Veneto
Straw yellow with tints of olive green. Delicate aromas of waxy white flowers and almond are followed by a surprisingly full bodied, rich hit of spicy apple, almond and lemon on the palate. The rich fruit is nuanced, complex and given balance by a light citrus acidity. Very food friendly. (2021 13% abv)

Made from 100% Trebbiano di Lugana, which is not actually Trebbiano...yep, thanks for nothing, Italy. Called Turbiana for many years, recent DNA profiling indicated that this grape was a clone of the more prestigious and tasteful Verdicchio but there is considerable heat and disagreement over this conclusion. Verdicchio is usually grown around Ancona on the Adriatic Sea (approx 1/2 way down eastern side of Italy) rather than in the more mountainous north. Zenato have some of the best vineyards in the San Benedetto DOC, situated just outside Peschiera and overlooking Lake Garda itself. The soil is chalky clay. The area under vine in this DOC is relatively small, trapped between the physical barrier of the lake, tourism development and the political barrier of the surrounding province of Lombardy.

Zenato were responsible for the transformation of Lugana from a sleepy wine 'backwater' into an internationally recognised DOC with a reputation for top quality wines. However, all this is under threat due to (long delayed, it must be said) plans to build a TGV line, linking Venice and Milan, through the vineyards. This would effectively destroy a large % of the Lugana vineyards. If they moved the line only 400m and used some older/slower existing track, the vines would be safe. As this would add an estimated 4 extra minutes onto the journey, it's been declined! This train line will, hopefully, never get built as the plans were made in less challenging times but don't take Lugana for granted.