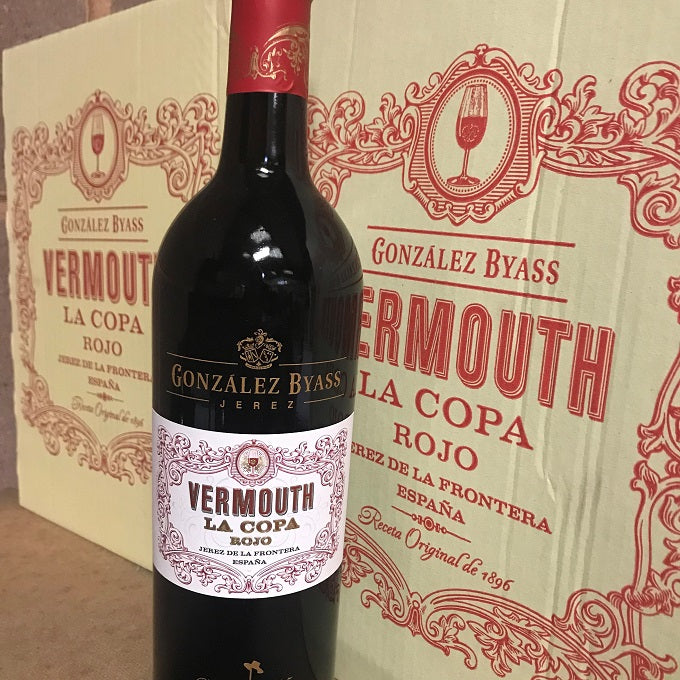 La Copa Rojo Vermouth, Gonzalez Byass
Original price
£18.10
-
Original price
£18.10
La Copa Rojo Vermouth is produced from 8 year old Oloroso and PX soleras blended with a mix of botanicals. These 8 botanicals (wormwood, savory, clove, orange, cinnamon, nutmeg, angelic root and cinchona bark) were carefully selected to achieve the perfect bitter-sweet, aromatic balance. Of course, like all good family recipes, the exact proportions are a closely guarded secret, kept under lock and key in the winery!
Intense spiced aroma, notes of clove and cinnamon stand out, with an elegant bitterness on the finish. On the palate it is smooth and elegant.?ÿ
In keeping with the Gonzalez Byass philosophy to preserve and recover traditional techniques we have launched the first genuine sherry Vermouth, recovering recipes and techniques dating back to 1896.
Using the original label design, sourced from the company's extensive archives, the new La Copa Vermouth uses Oloroso and Pedro Ximenez sherry sources from the well-established soleras at Gonzalez Byass in the heart of Jerez, Spain.
Commenting on the launch, International Sales Director, Nicols Bertino, said: Our new Vermouth epitomises our company philosophy of preserving traditional and well-established aspects of our sherry winemaking business with the new and the modern. Vermouth consumption is on-trend in Spain and abroad and we saw the opportunity to revive an original and distinctive brand, La Copa giving authenticity and a touch of originality to a classic aperitif that is extensively used by mixologists.?ÿ
The perfect aperitif to revive the classic'Vermouth moment'. Enjoy well chilled, on its own or with soda and crushed ice. Vermouth is a key ingredient in many of the best cocktail recipes.
Digestif, Aperitif or With Cheese
Sweet
Medium Bodied
Dark Red
Oloroso, Pedro Ximenez
Jerez, Spain
Gonzalez Byass
NV
N/A