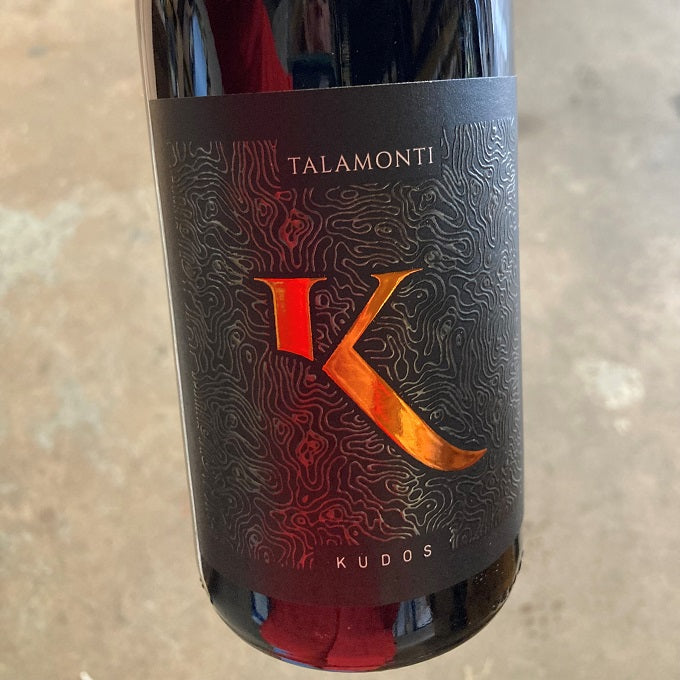 Kudos 2019, Rosso Abruzzo, Talamonti
Original price
£18.10
-
Original price
£18.10
Montepulciano 80% Merlot 20%
An intensely deep ruby colour with a fresh, berry filled character, notes of cherries and blueberries with elegant oak spices and and diverse layers of supple tannins. A powerful wine of great elegance.
Area of Production: Loreto Aprutino (PE)
Grape Varieties: Montepulciano 80% Merlot 20%
Soil: Limestone clay
Altitude: 300 meters above sea level
Training system: Guyot-Overhead trellis
Vineyard Planting Year: 1995-2000
Bottles produced: 13.000
Size: 750ml
In this case, the decision not to link the name to the Abruzzi region was clear right from the start. The name 'Kudos' was selected in order to transmit the message that our best parcel of Montepulciano d'Abruzzo and Merlot are blended together to produce our pinnacle wine. We wanted a non-Italian name to clearly communicate that there was a non-traditional varietal in the blend.
The Greek-rooted name was chosen also emphasize the unquestionable influence by the Hellenic ancient culture in the development of the Western European wine culture.