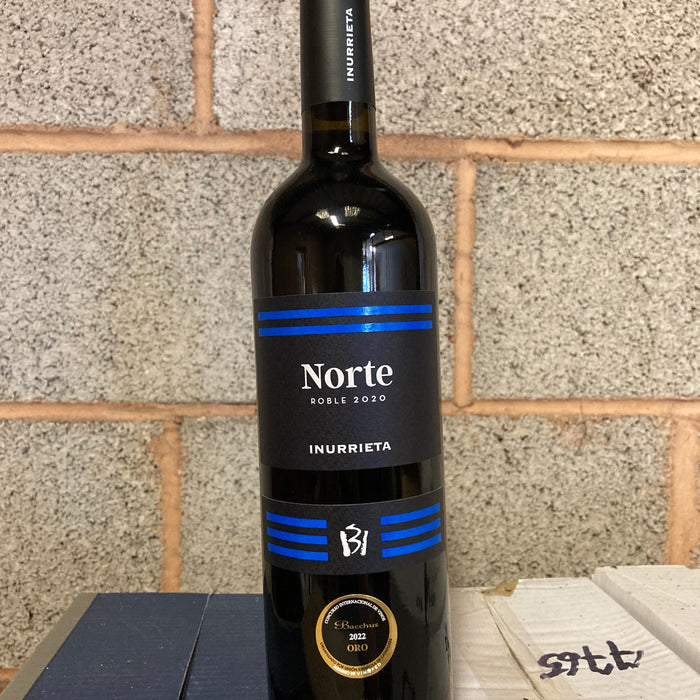 Inurrieta Norte Roble 2021 Inurrieta
Original price
£14.60
-
Original price
£14.60
This wine was made from Merlot and Cabernet Sauvignon and aged for 5 months in oak. It is an intense, bright ruby-red wine, with ripe aromas of black fruit, blackberries and blueberries, underscored by light smoky hints. Long, ample and full of flavours with round, very ripe tannins. Drinkable in the short- and mid-term.
A family Bodega founded in 2001, which owns 230 hectares of vineyards, thus guaranteeing absolute control over the winemaking process. The winery covers 6,500 m2. It has been designed following the most modern operational criteria. It has a capacity of four million litres of wine and 2,200 casks made of either French or American oak. Its production is about 1,400,000 bottles a year.
Although it is a recently-created bodega, the most influential critics have already praised the superior quality of the wines of Bodega Inurrieta. This is backed by the numerous awards it has received and the excellent scores its wines have been given in the most prestigious guides.
It is Bodega Inurrieta's intention to attract wine lovers and, in general, all those people who would like to obtain an inside look at how wine is made. To this purpose, it has a programme of visits and a Cask Club for all those who would like to acquire a whole cask of the limited selection that will not be put on the market.
Beef, Casserole, Steak
Dry
Medium Bodied
Dark Berry
Merlot, Cabernet, Syrah
Navarra, Spain
Bodegas Inurrieta
2021
Contains Sulphites