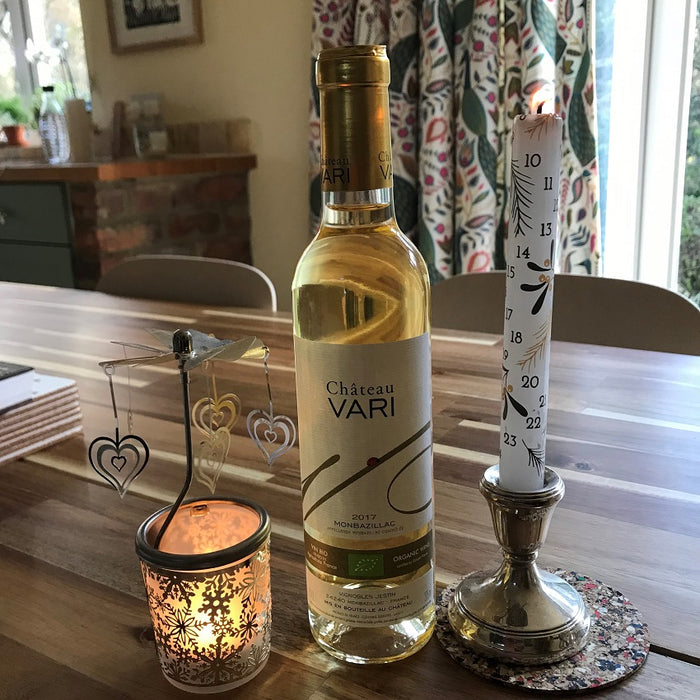 Half Bottle: Monbazillac Chateau Vari 2017
Original price
£12.15
-
Original price
£12.15
This delicious dessert wine is a blend of late harvest Sauvignon Blanc, Semillon and Muscadelle. It is distinctly orange-tinted in colour and displays juicy flavours of peach with hints of toffee and spice.
The vines at Chateau Vari were purchsed by Yann Jestin in 1994 and he immediately started to improve the vineyard so as to optimise the use of the soil. Progressive planting with high density, an increase in the leaf cover, severe pruning and a green harvest have all proved worth while.
The estate has been on the road to becoming organic since 2009 and covers 22 hectares, 20 of which are in full production.
Yann is also a broker in Bordeaux, closely linked with many of the top chateaux and shares their desire to attain excellence. His brother, Herve, also takes an active part in the business.
 2017
 13% Abv
 90% Semillon; 7% Sauvignon Blanc; 3% Muscadelle
 Contains Sulphites