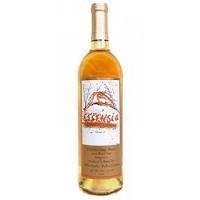 Half Bottles Essensia Orange Muscat 2021, Quady
Original price
£17.45
-
Original price
£17.45
From 100% Orange Muscat with an aroma reminiscent of Orange Blossom and Apricot, and a lingering refreshing aftertaste, Essensia is used as a dessert accompaniment or a dessert in itself.
The Orange Muscat grape variety is little known. It was once grown in France and there are some small plantings in Italy and Australia. The wine is lightly fortified to about 15% alcohol and aged for 3 months in French Oak. Its relatively high acidity makes it taste balanced, even with its considerable sweetness, more like the taste of fresh fruit than an old fashioned sticky sweet muscat.
Quady Winery specializes in dessert wines from under-appreciated Muscat varieties, in ports, and in aperitif wines. Essensia and Electra made from Orange Muscat and Elysium from the Black Muscat variety can either accompany or replace a dessert. Starboard, a port type wine made in a fruit forward-softer style, is Quady's euphemism for port. It is made in two styles: Batch 88 for current drinking and Vintage Starboard, for bottle aging.
Recently, Quady has introduced Vya Vermouths, made in two styles, extra dry and sweet, for use either as an aperitif or to mix with spirits. Vya is the vermouth for the connoisseur.
Drink now
Digestif
Sweet
Medium/Full Bodied
Golden Orange
Orange Muscat
California, USA
Quady
2021
Contains Sulphites