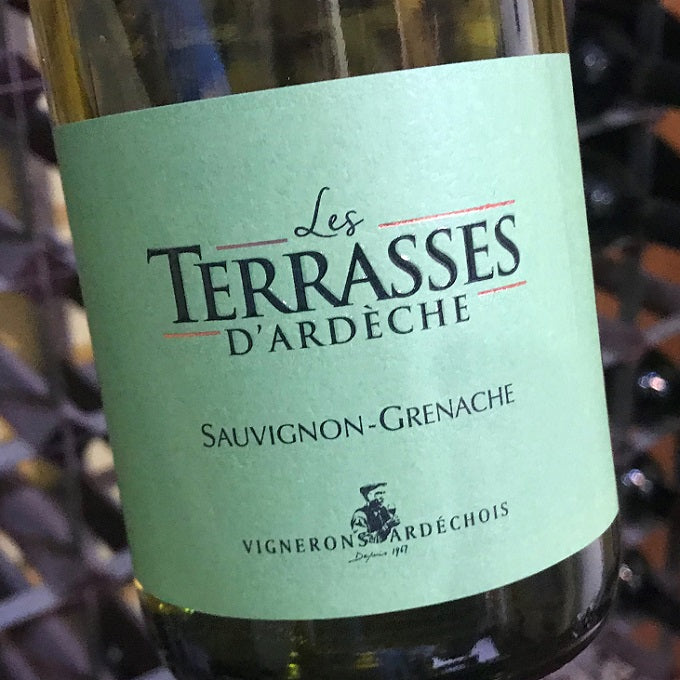 Sauvignon & Grenache Blanc Les Terrasses
Original price
£8.50
-
Original price
£8.50
IGP Ardeche
A fresh, clean and fruity white from the Cevennes mountains. 
Les Vignerons Ardechois is a union of twenty small cooperatives with its headquarters in the town of Ruoms, situated on the river Ardeche, in the foothills of the Cevennes mountains, about 70km. east-south-east of Montelimar. Always an excellent source for red wines, the Vignerons Ardechois are now making some quite delicious whites.
Luc Tallaron, their dynamic wine-maker has made a super-fresh white - 60% Grenache Blanc 40% Sauvignon Blanc from grapes grown on the alluvial and limestone hillsides of the rivers Ardeche, Chassezac and la Beaume. It is translucent pale green in colour with highly defined floral/fruit aromatics on the bouquet. There are overtones of lime and melon, with a fresh and vibrant palate and a long finish with plenty of zingy fruit.
 2020
 13% Abv
 Grenache Blanc/Sauvignon Blanc
 Contains Sulphites