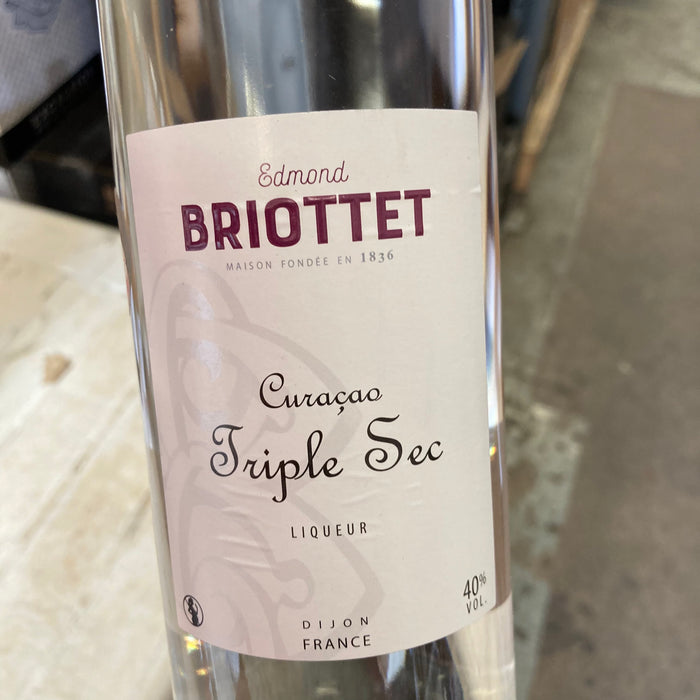 Curacao Triple Sec, Briottet
Original price
£36.00
-
Original price
£36.00
Mild sweetness followed by a very natural, if rather subtle, orange zest flavour. The finish presents a mild dryness and a little heat, with a lasting orange zest taste mixed with rock candy..

The curacao alcoholate is obtained from the double distillation of sweet and bitter oranges.

The fruit liqueur maker then steps in to give its finesse and mellowness to the Curacao liqueur by means of subtle blending.

Curacao Liqueur, evocative of the island of the same name, is an irreplaceable base for a number of cocktails due to its acidulous orange taste and its bright variable colours.

Curacao Triple Sec can also be served with desserts (pancakes), incorporated into various recipes using oranges (duck), or served pure and iced (with a zest of lemon).

Maison Briottet is a family business, founded in 1836. Originally, the family were primarily negociants of Burgundy wine, involved with ageing, blending, bottling and selling the wines. Following the development of the blanc cassis aperitif (white wine with Crème de Cassis), the company progressively focused its activities on producing fruit crèmes, liquors, brandies and marcs de Bourgogne.