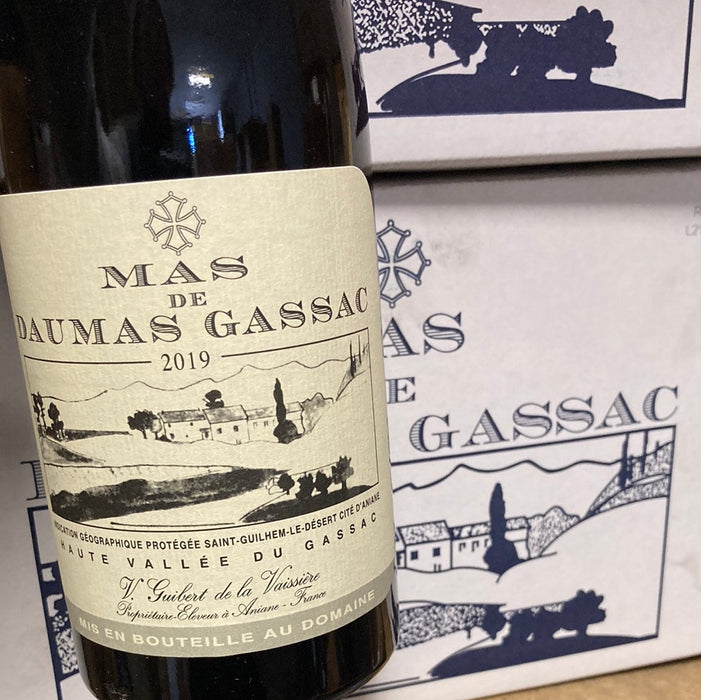 Mas De Daumas Red 2019
Original price
£47.05
-
Original price
£47.05
A splendid vintage, very full and rich, bursting with ripe fruit, with an excellent acidity that enlivens the noble, perfectly mature flavours.
Aime and Veronique Guibert discovered the Arboussas mountainside in the 1970s. With roots in the Aveyron, Aime Guibert comes from an old Millau family of tanners and glove makers.
As for Veronique Guibert de la Vaissire, she is an ethnologist, specialising in Ireland. Of their five children, three Samuel, Gael and Roman - have been working in the Domaine and managing it since 2000.
Much of the incredible complexity of Daumas Gassac wines stems from the perfumes of the rich Mediterranean wild plants and herbs that surround the clearings : bay, thyme, rosemary, lavender, laburnum, fennel, wild mint, lentisc, strawberry trees.
80% Cabernet Sauvignon + 20% rare grape varieties.
Drink Now or Keep
Beef, Lamb, Cheese
Dry
Full Bodied
Dense Red
Cabernet Sauvignon plus 20% Rare Varities
Languedoc Roussillon, France
Mas de Daumas Gassac
2019
Contains Sulphites