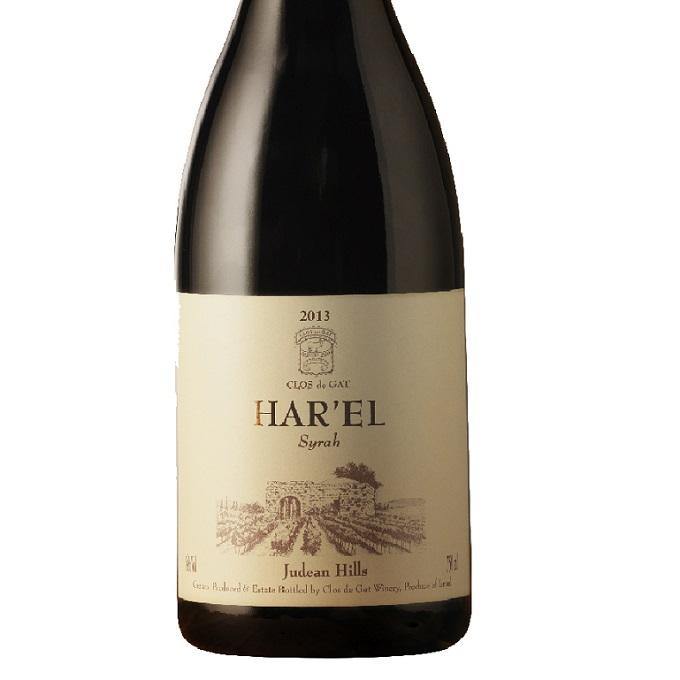 Har'el Syrah 2018 Clos de Gat, Israel
Original price
£24.85
-
Original price
£24.85
Har'el Vineyards, Judean Hills, Ayalon Valley
ISRAEL
The Israeli wine scene involves over 350 wineries, situated in five different viticultural regions. It is in the Judean Hills (known as the 'Bordeaux of ancient Israel') that Israel's leading boutique wineries are to be found. In a landscape reminiscent of Tuscany, Clos de Gat is situated in the former HQ of ex-Israeli prime minister Yitzhak Rabin, three miles from the West Bank. Rabin commanded the Israeli army from the old stone house at Clos de Gat, during the 1948 (or First) Arab-Israeli War.
Situated in the foothills of the Judean Hills, bordering Israel's biblical Ayalon Valley, where Joshua defeated the Five Kings, Clos de Gat takes its name from a 3000 year-old 'Gat' (Hebrew for wine press), which is located by the house, set in the heart of the vineyards. The estate is jointly owned by Eyal Rotem and Bordeaux's Maison Sichel; Rotem is a former businessman who studied winemaking in Australia and planted his first block of vineyards in 1998, following a detailed geological and soil survey, to select the most suitable varieties. The Judean Hills have had a history of grapevine cultivation for thousands of years. The combination of a thin layer of topsoil on top a bed-rock of lime-stone, together with a unique micro-climate, make the area Israel's finest viticultural region.
Tight pruning of the Syrah and Merlot vines results in a miserly yield of just 40 hectolitres per hectare and Clos de Gat's top wines are the barrel-aged Har'el Syrah (16 months) and Har'el Merlot (14 months), both of which see 30% new French oak, fermented only using indigenous yeasts. The wines are unfined and unfiltered.
Drink now or Keep
Lamb, Spicy Stew
Dry
Full Bodied
Dark Berry
Syrah
Israel
Clos de Gat
2018
Contains Sulphites