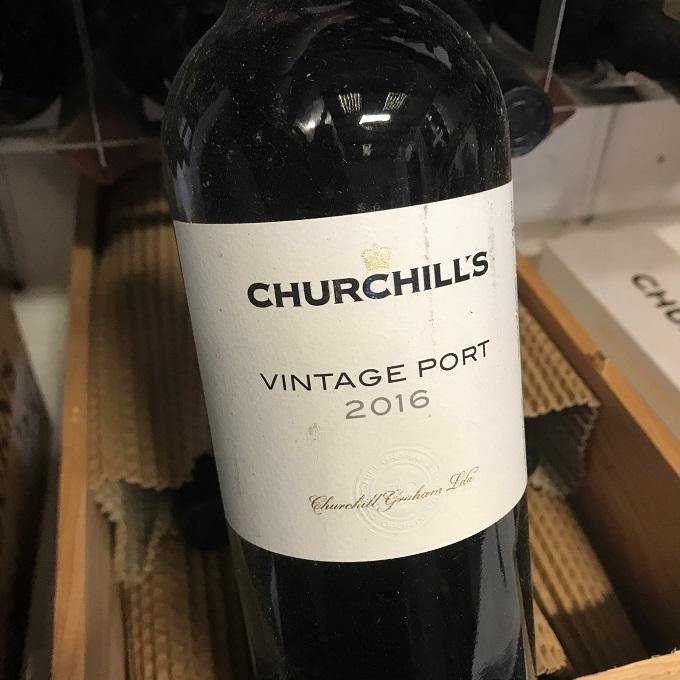 Churchill 2016 Vintage Port
Original price
£55.30
-
Original price
£55.30

Excellent concentration, complexity and balance, combined with poised natural acidity and fine tannins. It will last 50 years. Not an instant crowd-pleaser as it has been made for the long-term. Very, very classic and amazing value.
"Sort of the Leoville Barton of the Douro?" (Jancis Robinson)
"One of that generation's spiritual fathers is Johnny Graham, of Churchill's Estates, whose family's roots in the Port trade date to 1820. [ ... ] I rated his latest effort, the 2011 Vintage Port, 96 points, non-blind. It is intense and concentrated, with plenty of grip to the dark fruit flavors."

Despite the fact that there was no longer any family firm to apprentice himself to, Johnny Graham arrived in Oporto in 1973. He got a job as a trainee with Cockburn's and for the next 8 years worked closely with the ex partner John Smithes in the tasting room, on the production side and in vineyard management. In 1980 at the age of 28 he was made a director. A bright future lay ahead but he wanted to be his own boss.

Johnny married in 1980. Caroline, his wife, is a Churchill. Together they formed Churchill Graham Lda and in 1981 he decided to leave Cockburn's to set up his own Port Wine Company. Despite offers of permanent jobs, he agreed to work as a consultant for Taylor's while starting his Company. In the meantime local Port farmers had learned that he wanted to set up on his own and were keen to help. In particular, Borges de Sousa who had excellent properties offered a deal. Clearly the wine could not be called Grahams - the family business had been sold in 1970 to the Symingtons, so what better name than his wife's maiden name Churchill.
In the beginning, Churchill's rented a lodge in Vila Nova de Gaia from Taylor's but very soon bigger premises were required. With the Port trade in full expansion space was at a premium. Johnny bought three ruined lodges in Rua da Fonte Nova overlooking the river Douro. They have now been fully renovated.