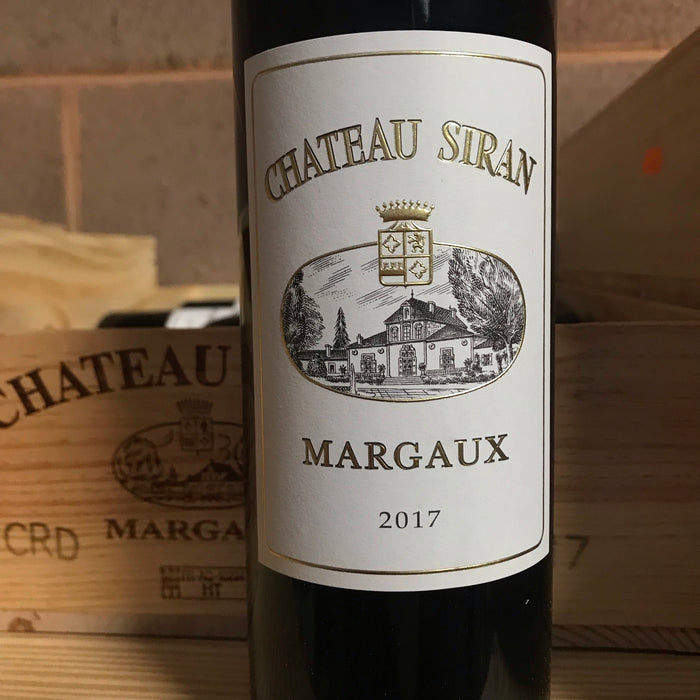 Chateau Siran 2017, Margaux
Original price
£49.30
-
Original price
£49.30
Grand Cru Exceptionnel, Labarde, Margaux

One of our very favourite chateaux making some splendid Margaux of undoubted 'cru classe' quality. Originally in the ownership of the Comtes de Lautrec (remember Toulouse?), it has been in the hands of the Miailhe family for four generations. The 40 hectares of vineyard have recently had a new drainage system installed and, since the 1992 vintage, extensive green harvesting has been practised between July and September.

Average yields totter around 45 hectolitres per hectare and, since the 1995 vintage, Brigitte Miailhe has employed Michel Rolland as wine-making consultant and there can be no doubt that this wine has an extra dimension that we have not seen before at Siran.

Merlot 55%, Cabernet Sauvignon 35%, Petit Verdot 10%.