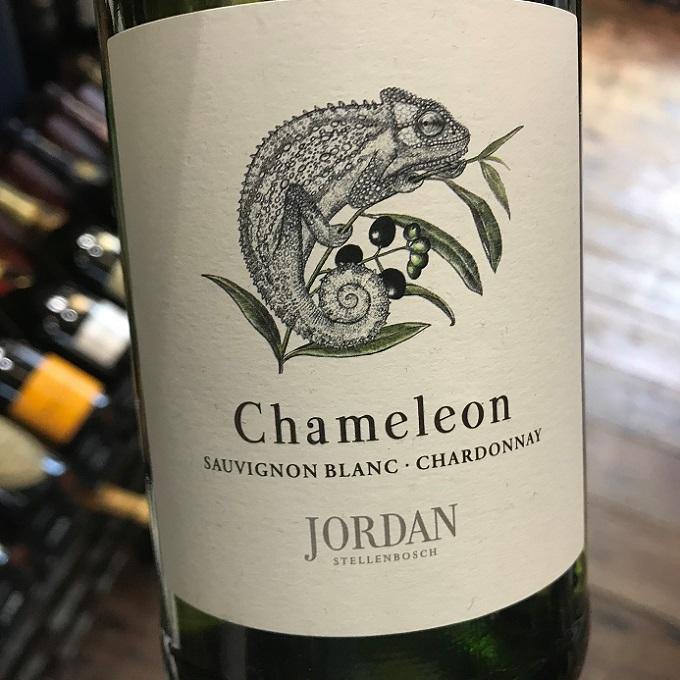 Chameleon White 2021 Jordan Vineyard, Stellenbosch
Original price
£12.70
-
Original price
£12.70
An intriguing blend grassy, green fig Sauvignon Blanc and zesty, citrus-melon Chardonnay, balanced by a long creamy finish. The two grape varieties integrate very well in this example.
The Sauvignon Blanc was tank-fermented to retain the intense varietal character, and blended with tank-fermented Chardonnay that received extended lees contact to create a full fruity wine. A small percentage of tank fermented Chenin Blanc was blended to add richness to the wine.
Gary and Kathy Jordan have been making world-class wines since 1993 on a farm with a history going back over 300 years. He's a geologist, she's an economist - together this husband and wife team is a phenomenon. Gary's parents, Ted and Sheelagh, bought the 146 hectare Stellenbosch property in 1982, and embarked on an extensive replanting programme, specializing in classic varieties suited to the different soils and slopes.
From the Jordan hillside vineyards one has spectacular panoramic views of Table Mountain, False Bay and Stellenbosch. Gary and Kathy worked internationally for two years, refining their high-energy instincts with practical experience. They returned home to build a cellar in 1992.
The following year, the vines were judged ready for making wines that would carry the Jordan name. From that first year it was obvious that a new star had been added to the winemaking firmament. Continuing success has enlarged the team, with the focus on producing fiercely individual wines that combine the fruity accessibility of the New World with the Classic Elegance.
Drink Now
Fish, Chicken, Creamy Pasta
Dry
Light Bodied
Pale yellow
Sauvignon Blanc, Chardonnay
Stellenbosch, South Africa
Jordan Estate
2020
Contains Sulphites