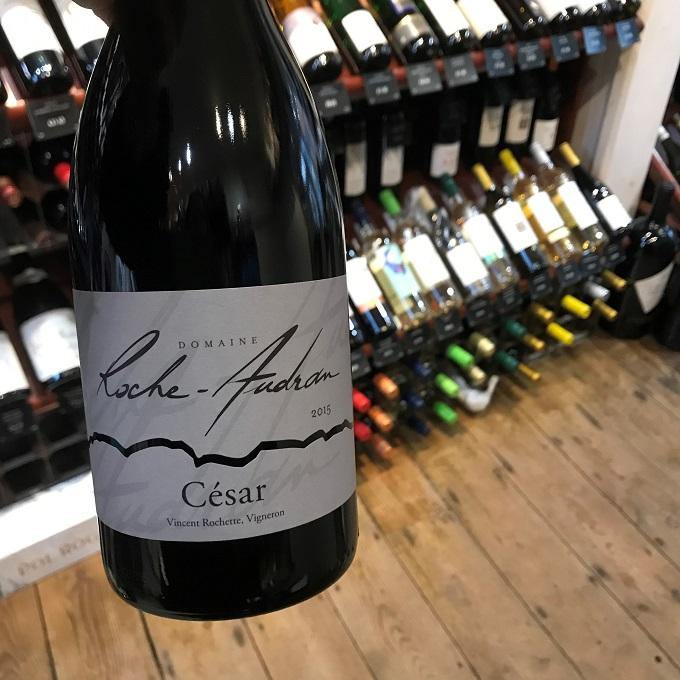 Cesar Rouge 2017, Domaine Roche Audran
Original price
£20.35
-
Original price
£20.35
Ripe, but present tannins will ensure a long life. Drink from the end of 2018 until 2023. A must have for any Rhone wine enthusiast!
The vines are situated on the flank of the Buisson hillside, exposed north-east/ north-west at between 180 and 250 metres altitude. It is a blend of 55% Grenache, 40% Syrah and 5% Mourvedre. The Grenache is from 55-100 years and the Syrah & Mourvedre are a minimum of 50 years old. The yield is between 25 and 35 hectolitres/ hectare (1 - 1.2 tonnes per acre).
For the past five years, Vincent Rochette has followed the bio-dynamic calendar for his vineyard work. The soil has been re-invigorated using bio-dynamic powders and the terroir has once again been allowed to express itself. Healthy grapes are the norm here and triage is a thing of the past. Each parcel is picked and vinified separately. Grapes are de-stalked and lightly crushed, followed by a cold pre-fermentation maceration in a mixture of concrete and conical wooden vats. Only indigenous yeasts are used and a two week alcoholic fermentation is accompanied by stamping down of the cap (pigeage), pumping over (remontage) and juice separation (delestage). After a further 60 days, the grapes are then pressed. For the elevage 225 litre French oak barrels are used. Each parcel is aged separately for 12 months and then the blending (assemblage) is carried out from the very best of the Buisson parcels.
The highly motivated and energetic Vincent Rochette is only in his early 30's but has already made a name for himself with his superbly sculpted Visan and Cotes du Rhones. He owns land in both the communes of Visan and Buisson and this diversity of terroirs largely explains the extraordinary complexity in his wines. Very careful selection is carried out in the vineyards and in the winery and there is minimum intervention during the fermentation and ageing processes. Over the past few years, Vincent has been edging towards a truly bio-dynamic vineyard and, although he is a year or so away from achieving this, all the preparatory work that he has put in place can clearly be seen in the sheer purity of his wines. A walk in the vineyard block behind the winery this spring revealed a fantastic eco-system where wildlife, insects, flowers and fauna, that had long disappeared, had returned in abundance. The vines were in fine health as they had not been treated with any man-made sprays for the past five years. This indeed was one of the 'happiest' vineyards that we had ever visited!
Drink Now
Game, Duck, Beef, Cheese
Dry
Medium Bodied
Dense Red
Grenache, Syrah, Mourvedre
Southern Rhone
Domaine Roche Audran
2017
Contains Sulphites