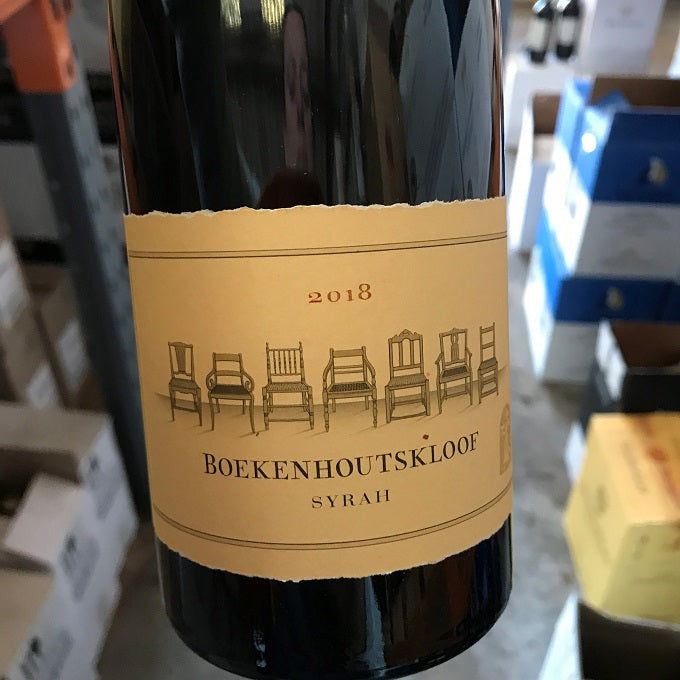 Boekenhoutskloof Swartland Syrah 2018
Original price
£46.85
-
Original price
£46.85
Dark fruit dominates an intense, brooding nose with its black currant, black olive, tar and graphite aromas. Luscious, sweet red and dark berries follow through onto an exceptionally complex palate with rich flavours of ripe plums, black cardamom and hints of ground pepper and sweet tobacco. A serious core of cured meat and green olive tapenade add to the attractive savoury character of the structured mid-palate, with notes of milk chocolate coating the mouth. The wine is supple, medium to full-bodied, with beautiful concentration, silky-textured tannins and vibrant acidity to balance. Red fruit and spice linger on the finish with classic nuances of white pepper and lively garrigue adding a Provencal character.
Boekenhoutskloof was established in 1776. Located in the furthest corner of the beautiful Franschhoek valley, the farm's name means 'ravine of the Boekenhout' (pronounced Book-n-Howed). Boekenhout is an indigenous Cape Beech tree greatly prized for furniture making.
In 1993 the farm and homestead was bought and restored and a new vineyard planting programme was established that now includes Syrah, Cabernet Sauvignon, Cabernet Franc, Grenache, Semillon and Viognier.