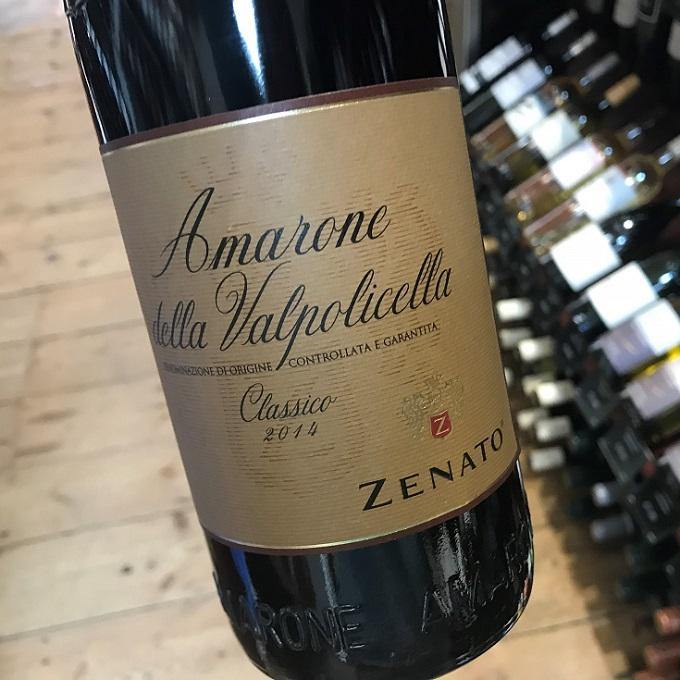 Amarone della Valpolicella 2018, Azienda Zenato
Original price
£65.60
-
Original price
£65.60
The Amarone is a small jewel in Zenato's product line, made from outstanding Corvina, Rondinella and Sangiovese grapes of the Valpolicella Classico zone, in the communes of Sant'Ambrogio, Negrar, Pedemonte, Fumane, San Pietro in Cariano and Marano.
After being picked into small, 2.5 kg trays, the grapes are cleaned and placed on drying mats for 4 months in dry, well-ventilated rooms. In January they are finally crushed, then very slowly fermented on the skins; the wine goes into 300-litre French barrels and Slavonian oak barrels for maturation, followed by a year's ageing in bottle before release.
A wine of superb richness and majestic flavours. Dense with fruit and enormously complex with exceptional balance of all its components making it ideal for lengthy cellaring.
The Azienda Zenato is owned by the Zenato family. Sergio Zenato founded it in 1960, motivated by his passion for wine and by the devotion to quality he had learned from his father Silvino. He pours into the making of his wines his energy and his talent, animated by an absolute passion for quality and by the determination to constantly eclipse past results.
He has poured his efforts into the land as well, experimenting with new vineyard plantings. The crafting of his wines becomes a kind of ritual, which he celebrates together with his two children, Alberto and Nadia.
Drink Now or Keep
Beef, Ragu, Pasta
Dry
Full Bodied
Dense Red
Corvina, Rondinella, Sangiovese
Veneto, Italy
Azienda Zenato
2018
Contains Sulphites