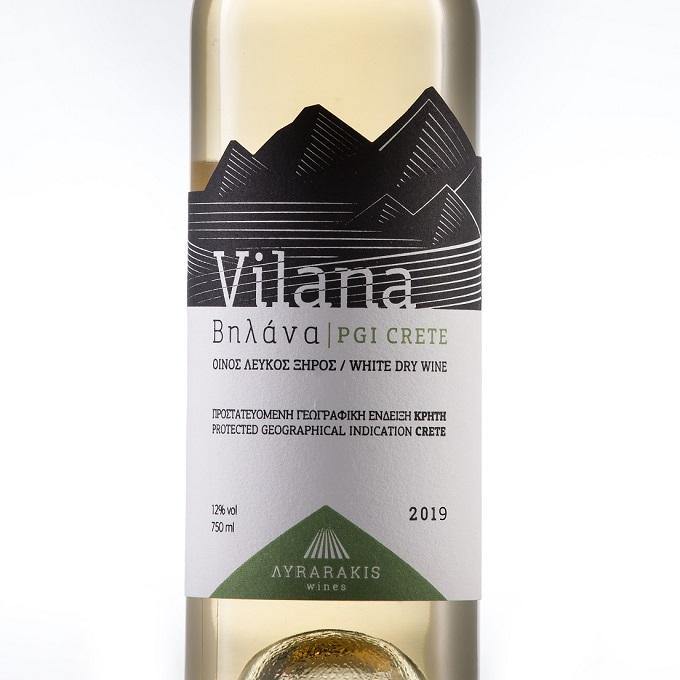 Vilana 2021, Lyrarakis, Crete
Original price
£12.45
-
Original price
£12.45
The white grape variety Vilana is indisputably a classic of the vineyard of Crete. Citrus-fruit and flower aromas, full taste with a refreshing acidity are the characteristics of this wine, produced from vineyards at an altitude of 500m. Enjoy it either as an aperitif or combined with white meats and salads.?ÿ
The Lyrarakis estate is a family vineyard and winery which has been producing high quality wines since 1966 with a strong focus on rare local varieties, single variety and single vineyard wines. The family is credited with the revival of two ancient Cretan varieties, Dafni and Plyto while a "third vineyard treasure", the indigenous Melissaki, has recently been added to the credits.

Lyrarakis is located in the mountainous commune of Alagni (440 metres above sea-level), south of the city of Heraklion, in Crete. The soils are predominantly loam with either more sand or clay depending on the vineyard site. The well-preserved 14th-century stone-presses in the fields around the winery are testament to the area's long history of grape-growing and winemaking.
In charge of winemaking is Myriam Ambuzer who has been vital in securing Lyrarakis a place in the elite wineries of Greece. Her philosophy emphasises precision, purity and supple texture of the fruit. She argues it is all about expressing authenticity, achieving harmony and that every variety needs to be worked in its own special way.