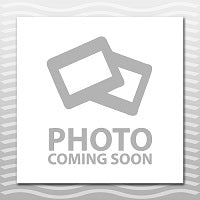 Veuve Clicquot Carte d'Or Vintage Reserve 2015
Original price
£84.35
-
Original price
£84.35
Peaches and apricots on the nose and well structured, fresh and clean on the palate.
The remarkable Madame Clicquot (1777-1866) is often considered the first businesswoman of the modern era. Born Nicole-Barbe Ponsardin, she was widowed in 1805 at the age of 27. Veuve Clicquot ( Veuve means widow in French) defied every convention of the day to take the helm of her late husband's small Champagne house. She enlisted help wisely, took astute risks and made important technological innovations (including the invention of remuage or riddling), leading the House to world renown. One of her most significant triumphs was sending a secret shipment of her Champagne to Russia in 1814 in defiance of Napoleon's blockade--a great success.
Today the House of Veuve Clicquot is among the most prestigious Champagne firms. Its extensive vineyard holdings, many originally purchased by Madame Clicquot, stretch throughout the top-rated areas of the Champagne region and are unparalleled in size and quality. As in Mme. Clicquot's day, bottles age in the House's vast, vaulted cellars in Reims, portions of which were constructed some 2,000 years ago by the Romans.
The Vintage Reserve is the "biggest" Champagne from Veuve Clicquot, appreciated for its robust structure and outstanding aging potential. Veuve Clicquot's esteemed vintage Champagne is balanced and full-bodied. Produced in small quantities in exceptional years, it reflects the best characteristics of the vintage as well as the quality of Veuve Clicquot's top-rated vineyards.
The basic blend is composed of 21 Grand and Premier Crus (55% Pinot Noir, 33% Chardonnay, and 12% Pinot Meunier) situated in the Montagne de Reims and the Cote des Blancs areas. These proportions respect the Veuve Clicquot style. A relatively low dosage of 9 g/l enables the wine to conserve its attractive vivacity.
This wine has a brilliant, attractive golden yellow colour. It emanates fruity aromas (peaches, pears, apricots) and very biscuity notes (brioche, honey, almonds, hazelnuts). After a few minutes, the bouquet develops, leading to hints of sweet spices and with the fruity notes taking on a more candied flavour.
In the mouth, the wine is flavoursome and full. The Pinot Noir grapes, the majority variety in this wine, provide strength and structure, while the finish, where the Chardonnay plays its role perfectly, remains fresh and clean. The Veuve Clicquot style is superbly expressed in this vintage: the winey sensations are ever present but not excessively.
A wine to share among friends, it is difficult to resist a glass accompanied by a few Italian grissini biscuits. However, it truly comes into bloom when served with food. Saltwater (John Dory, bass) or freshwater fish (pikeperch, perch) will enchant traditional connoisseurs. For a more unusual duo, the more adventurous will try a dish of crayfish l'armoricaine or good quality poultry cooked in sauce.
Drink Now
Aperitif
Dry
Light Bodied
Pale Gold
Pinot Noir, Pinot Meunier, Chardonnay
Reims, Champagne, France
Veuve Cliquot
2012