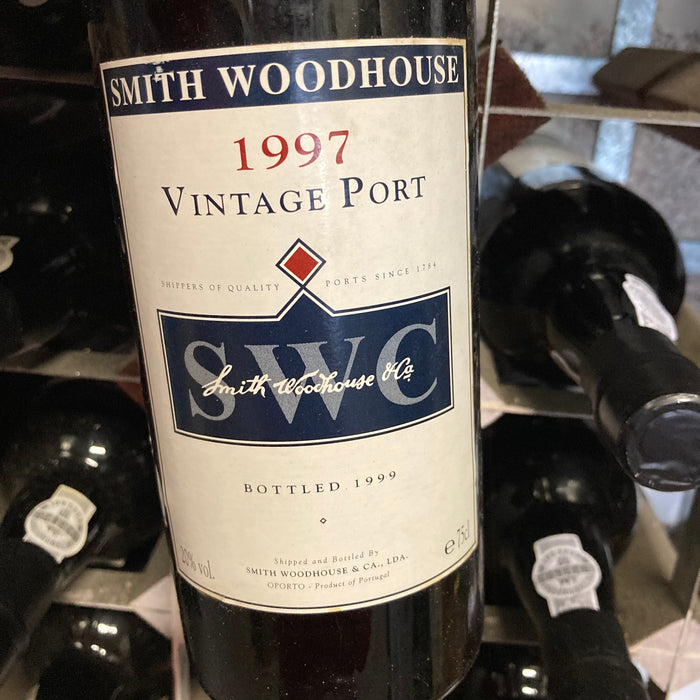 Smith Woodhouse 1997 Vintage Port
Original price
£57.55
-
Original price
£57.55
As James Suckling said in the Wine Spectator, "Smith is the stuff" before awarding it 90 points out of a hundred and confirming their 1997 as "Outstanding." He went on to say, "good, dark color, with raisin, grape and dried cherry aromas. Big and chewy, with lots of fruit and full tannins. Long finish."

1997 was an ideal growing year. There was plenty of rain in April and May and the spring was not excessively hot so the stage was set. The summer was hot and generally dry with temperatures reaching 40degC in August and September but some very welcome rain fell on 24th and 27th August which refreshed the grapes and gave them a great boost.

When picking began in late September, this rain and ripening meant that the grapes were coming into the wineries in pristine condition with lots of fruit sugar evident. Also, importantly, the weather was dry, meaning that there was no dilution and the resulting musts were fragrant, intense and enormously concentrated with huge amounts of colour.

The fact that the grape skins had softened, together with the low yields from the 15 year old vines which comprise the majority of the Quinta da Madalena, Smith Woodhouse's finest vineyard, gave even more intense concentration and deep purple colour to the musts.

The last vintage to have been bottled in the 20th century, the best wines will need to be cellared to 2015-2017.