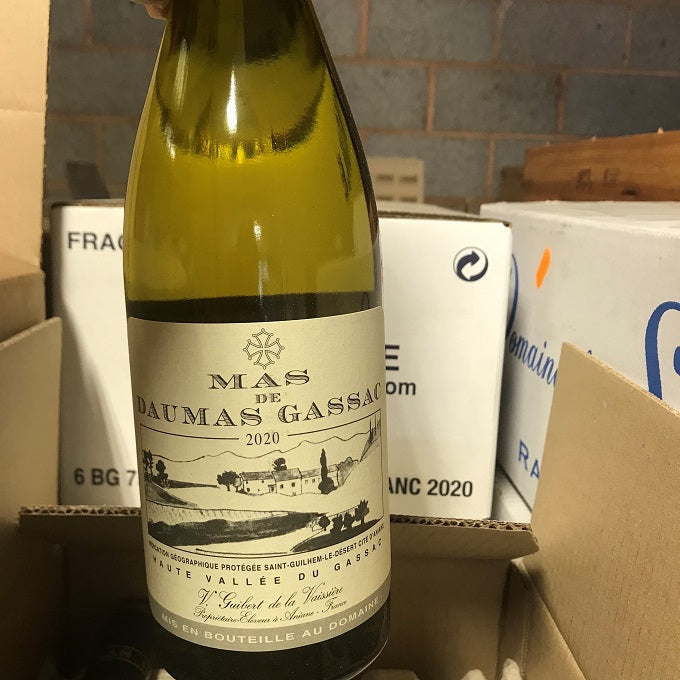 Mas de Daumas WHITE 2020
Original price
£47.05
-
Original price
£47.05
The 2020 Mas de Daumas Gassac Blanc is beautifuly fresh and aromatic full of high minerality and excellent balanced acidity.

Aime and Veronique Guibert discovered the Arboussas mountainside in the 1970s. With roots in the Aveyron, Aime Guibert comes from an old Millau family of tanners and glove makers.

As for Veronique Guibert de la Vaissiere, she's an ethnologist, specialising in Ireland. Of their five children, three - Samuel, Gael and Roman - have been working in the Domaine and managing it since 2000.

Much of the incredible complexity of Daumas Gassac wines stems from the perfumes of the rich Mediterranean wild plants and herbs that surround the clearings : bay, thyme, rosemary, lavender, laburnum, fennel, wild mint, lentisc, strawberry trees.

25% Viognier, 25% Chardonnay, 25% Petit Manseng, 15% Chenin Blanc and 10% other grape varieties including Courbu from Bearn, Petite Arvine from Valais, Rhole from Provence, Marsanne from the Rhone valley and 10 other rare grape varieties.