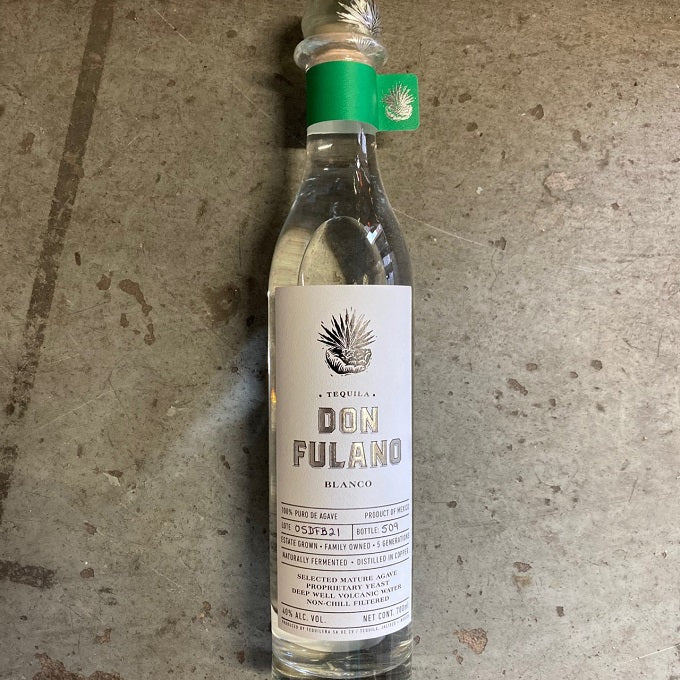 Don Fulano Tequila Blanco, 70cl 40%abv
Original price
£54.65
-
Original price
£54.65
Don Fulano Blanco is the purest expression of blue agave from the highlands of Jalisco. A delicate tequila, Don Fulano ages its agaves for 10 years, after which they are carefully selected before being harvested. This Blanco showcases the rich red soil that the agaves were planted in and which gives the tequila a unique sense of origin and of terroir. The new spirit is rested for 60 days in stainless steel before being bottled.
On the nose it is elegant and intensely aromatic, with the sweetness of freshly cooked agave hearts, herbal touches, black pepper, butterscotch and a touch of savoury olive.?ÿ
The peppercorn spiciness of agave leads the palate, backed up by an array of herbal notes ƒ?? spearmint, rosemary and aniseed ƒ?? as well as a contrasting, fresh citrus hit. The finish is surprisingly long for an unaged spirit, with sweetness and green herbs.
A classic tequila, with agave pepperiness and a backbone of herbal notes and sweet fruit.