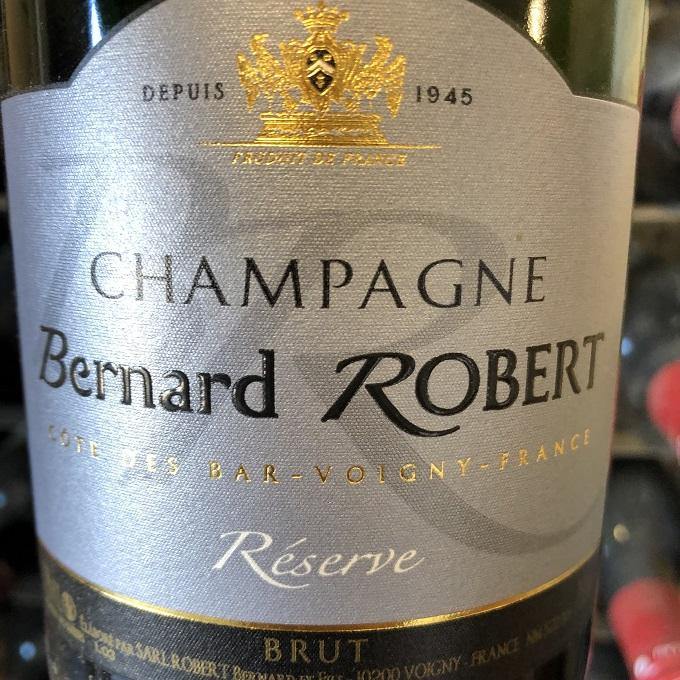 Champagne Bernard Robert Brut NV
Original price
£34.95
-
Original price
£34.95
A blend of the principal Champagne region grape varieties, this vintage is a winey, perfectly balanced and richly structured Champagne which also offers a refreshing acidity. Le nez (smell), complex and delicate, reveals notes of red and white fruits, of flowers and a touch of butter. La bouche (in the mouth), a sparkle which gives a long, fresh and pleasurable finish. A balanced non-vintage, based on a distinctive aroma. A perfect Champagne for any occasion.
The estate area has around 30 hectares (74 acres), spread out over 7 different areas of the middle of the Champagne region. (BAR-SUR-AUBE, VOIGNY, ARRENTIERES, ARGENTOLLES, RIZAUCOURT, ROUVRES-LES-VIGNES, VILLENAUXE-LA-GRANDE). On these hills 4 principal Champagne grapes are grown; the Pinot Noir, the Pinot Meunier, the Chardonnay and the Pinot Blanc.
Today, it is the family's 3rd generation that have the privilege of running the family business.