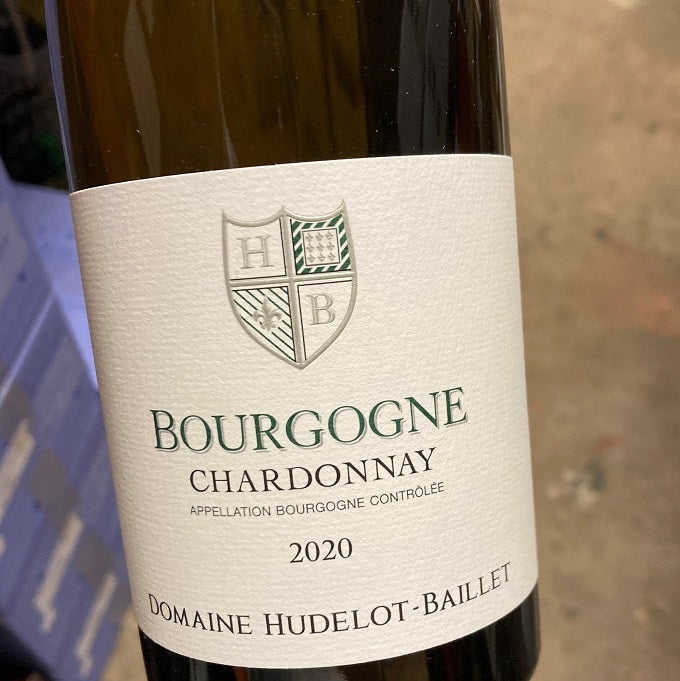 Bourgogne Blanc Chardonnay 2020 Domaine Hudelot Baillet
Original price
£24.05
-
Original price
£24.05
This wine is every bit as rich and vibrantly fruity as many a more expensive Cote de Beaune. It is altogether richer and fatter than the previous vintage with a wonderful ripe freshness and length. It is quite weighty for its humble appellation and has an unctuous, toasty, buttery fruitiness which makes it very pleasant to drink on its own or with food. 
An exploratory trip around the Cote de Nuits in the spring of 2007 turned up this gem of a domaine, situated in the heart of the village of Chambolle.
Joel Hudelot and his wife, Chantal Baillet, created the domaine in 1981 with 35 vineyard plots dotted about 8 hectares, including two Grand Cru and twenty-two Premier Cru sites.
Their son-in-law, Dominique le Guen (an ex-French air force engineer) took over the wine-making here about ten years ago and has lifted the estates reputation into the first division in the past three or four years. They are strong believers in following an eco-friendly viticultural route and have been very successful in redeveloping the micro-organic structure of the soil. Working with sensibly low yields and meticulous attention to detail in the chais, has resulted in some superb wines.
 2020
 13% Abv
  Chardonnay
 Contains Sulphites