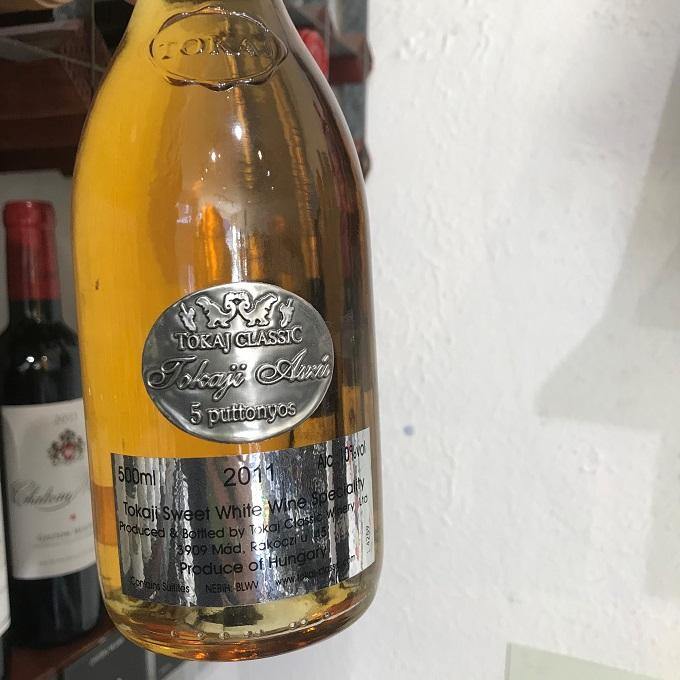 50cl: Tokaji Aszu 5 Puttonyos 2013
Original price
£52.40
-
Original price
£52.40
Complex, vivid structure due to the high extraction. Fresh apricot, dried orange-lemon flavors. Excellent with fresh fruit tarts or foie gras. 12% abv

The Tokaj Classic Winery is situated in the ancient town of Mad and there are eight hectares under vine in the "Grand Cru" Kiraly and Betsek areas, planted to Furmint, Harslevelu (Lindenleaf) and Muscat. It is managed by two German classical musicians.

The vines average age is around 30 years old, producing extremely low yields. Winemaking, in the hands of local mayor Imre Galambosi, eschews modern, high-tech methods and relies on traditional vinification and barrel ageing.

The Tokaji Aszu, 5 Puttonyos is made from 50% Furmint, 30% Lindenleaf & 20% Muscat, with 153 g/l residual sugar, 11.8 g/l acidity and 45.8 g/l extract.
Tokaji Wine with its unique and much prized characteristics, can only be grown in the Tokaji-Hegyalja region (some 3 hours drive east from Hungary's capital Budapest) located in the north-east, on the border with Slovakia and the Ukraine. This is the northern limit of viticultural production at 45-50 latitude.

At the end of October, when the raisin-like Aszu (Hungarian for 'dessicated') grapes are at their optimum, they are hand-picked grape by grape and placed in 'puttony' (the wooden tubs are traditionally carried on the back of the pickers). It will take an individual picker about two days to harvest the 20-25 kilos required to fill a single puttony.

In November and December, 3, 4 or 5 (occasionally 6) puttony of Aszu-paste is added to one Gonci cask (136 litres) of good quality new dry wine, mixed and soaked for 24-48 hours, in order to extract the natural sugar content and flavours. The wine is then drawn off to ferment for a second time. The fermentation takes time because of the high sugar content and the low temperature of the cellars.

Cellars, many of which date from the 13th Century, are crucial to the maturation of Aszu wine. Long aisles providing a constant temperature, ideal humidity and good draught free ventilation. Ranking among and within cellars is determined by many factors but it is the skill of cellar management, passed from generation to generation, which ensures that the wine is kept in optimum conditions for its maturation.
Drink Now or Keep
Fruit desserts, chocolate
Sweet
Full Bodied
Golden yellow
Furmint, Lindenleaf, Muscat
Mad, Hungary
Tokaj Classic Winery
2013
Contains Sulphites