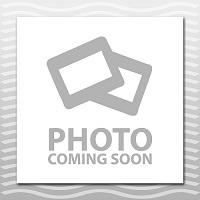 50cl Pedro Ximenez Triana Hidalgo
Original price
£18.35
-
Original price
£18.35
The Pedro Ximenez is made from sun-dried grapes and left for over 40 years to mature. It is dark, rich and opulently sweet with a dried plum flavour and a nuance of raisins on the nose. A delicious alternative to Port as a digestif and quite the most wonderful thing poured over the finest vanilla ice cream.

Rodrigo de Triana was the name of the man posted to the crow's nest of Christopher Columbus's ship 'La Pinta' when it was approaching America. He was therefore the first European to spot America since the Vikings bumped into it and he shouted "­Tierra! ­Tierra!" in his excitement. Columbus hastily wrote in his journal that in fact he had spotted this new continent the day before but kept stumm as he wasn't 100% certain it was not a trick of the light. Rodrigo went without reward or recognition but Hidalgo have now put this right by awarding him the honour of appearing on their fabulous Pedro Ximenez.

Founded in 1792 by Don Jose Pantaleon Hidalgo, this is one of the oldest sherry companies and today, is run by Javier Hidalgo from the original premises in the centre of Sanlucar de Barrameda, situated at the mouth of the Guadalquivir River. Vinicola Hidalgo is one of only a handful of bodegas that remains independent and totally family controlled and our initial tasting of their sherries was a real eye-opener. Theirs are real sherries made from old soleras and are the product of a 'artisan-craftsman' ethos, with all the grapes sourced from their own vineyards situated on 'albariza' soils in Balbaina and Miraflores, two of the very best Jerez DOC's. Wine-making is very traditional and all the Hidalgo sherries are matured in American-oak 'botas', something which is becoming rarer and rarer.