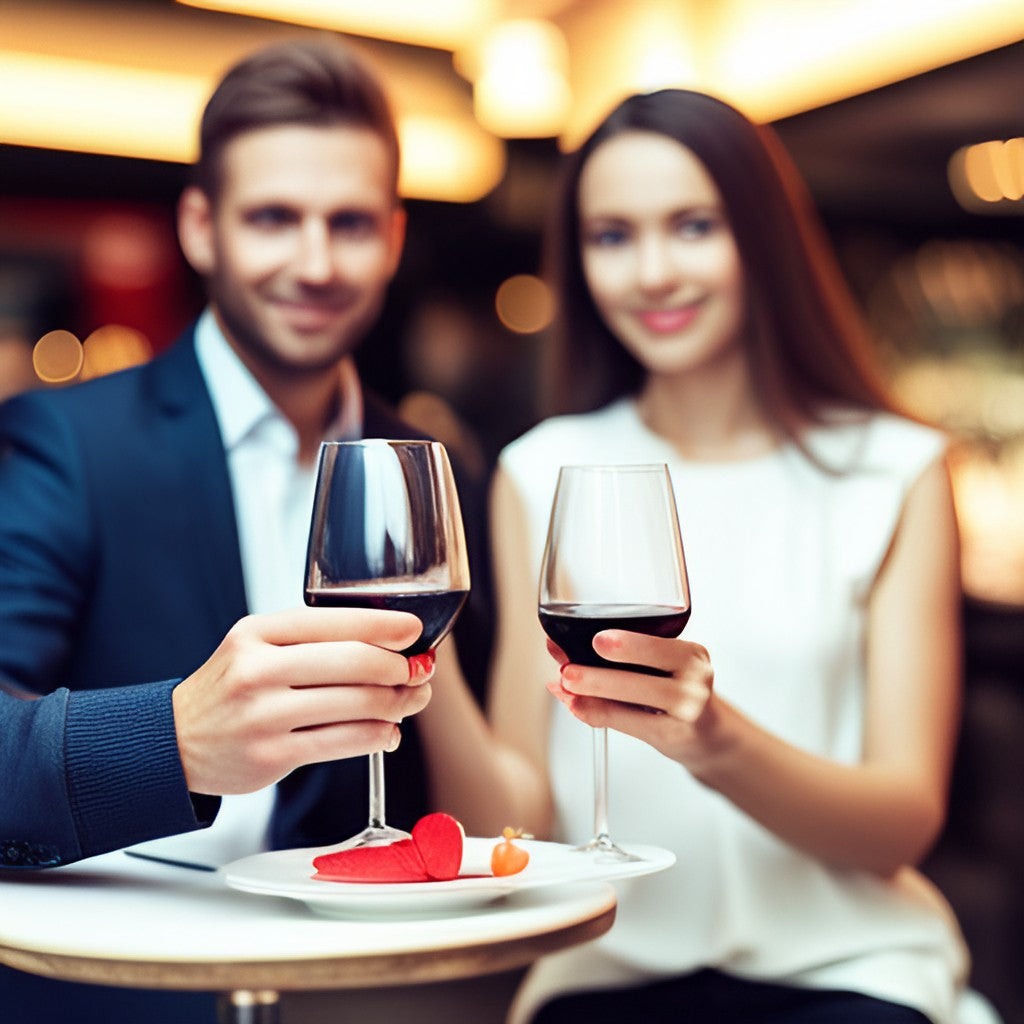 Wine Valentines Day: Celebrate Love with the Perfect Pour from Christopher Piper Wines
Valentine's Day, a celebration of love and affection, is just around the corner. It's a time when couples seek to express their feelings for each other through thoughtful gestures and gifts. And what better way to celebrate this special day than with a bottle of fine wine? In this blog post, we'll explore the concept of "wine Valentines Day" and some exquisite wines that can make your day even more memorable.
Perfect Wines for Valentine's Day
Here are some wines that make excellent choices for Valentine's Day:
Pinot Noir: This red wine, known for its delicate and fresh taste, is an ideal choice for a romantic evening. Its light-bodied nature and subtle fruit flavours make it a versatile match for a variety of dishes.

Champagne: Nothing says celebration like a bottle of Champagne. With its vibrant bubbles and elegant taste, Champagne is perfect for toasting to your love.

Rosé: With its beautiful pink hue, rosé is a Valentine's Day favourite. Whether it's still or sparkling, rosé adds a touch of romance to any occasion.

Sweet Dessert Wines: If your Valentine has a sweet tooth, consider a dessert wine. Late harvest Rieslings, Moscato d'Asti, or Port can be a delightful end to your Valentine's Day dinner.
Christopher Piper Wines: Your Online Retailer for Valentine's Day Wines
Finding the perfect wine for Valentine's Day is easier than ever with Christopher Piper Wines. As an online retailer, they offer a wide range of wines that are perfect for celebrating love. Whether you're looking for a classic Champagne, a romantic rosé, or a sweet dessert wine, Christopher Piper Wines has got you covered.
Not only do they provide high-quality wines, but they also offer expert advice to help you choose the right bottle for your Valentine's Day celebration. Their team of wine experts can guide you through their extensive collection, ensuring that your Valentine's Day wine perfectly complements your meal and your evening.
In conclusion, a "wine Valentines Day" is a wonderful way to celebrate your love. With Christopher Piper Wines, you can effortlessly find the perfect bottle to toast to your relationship. So, this Valentine's Day, raise a glass to love with a wine that's as special as the occasion itself.