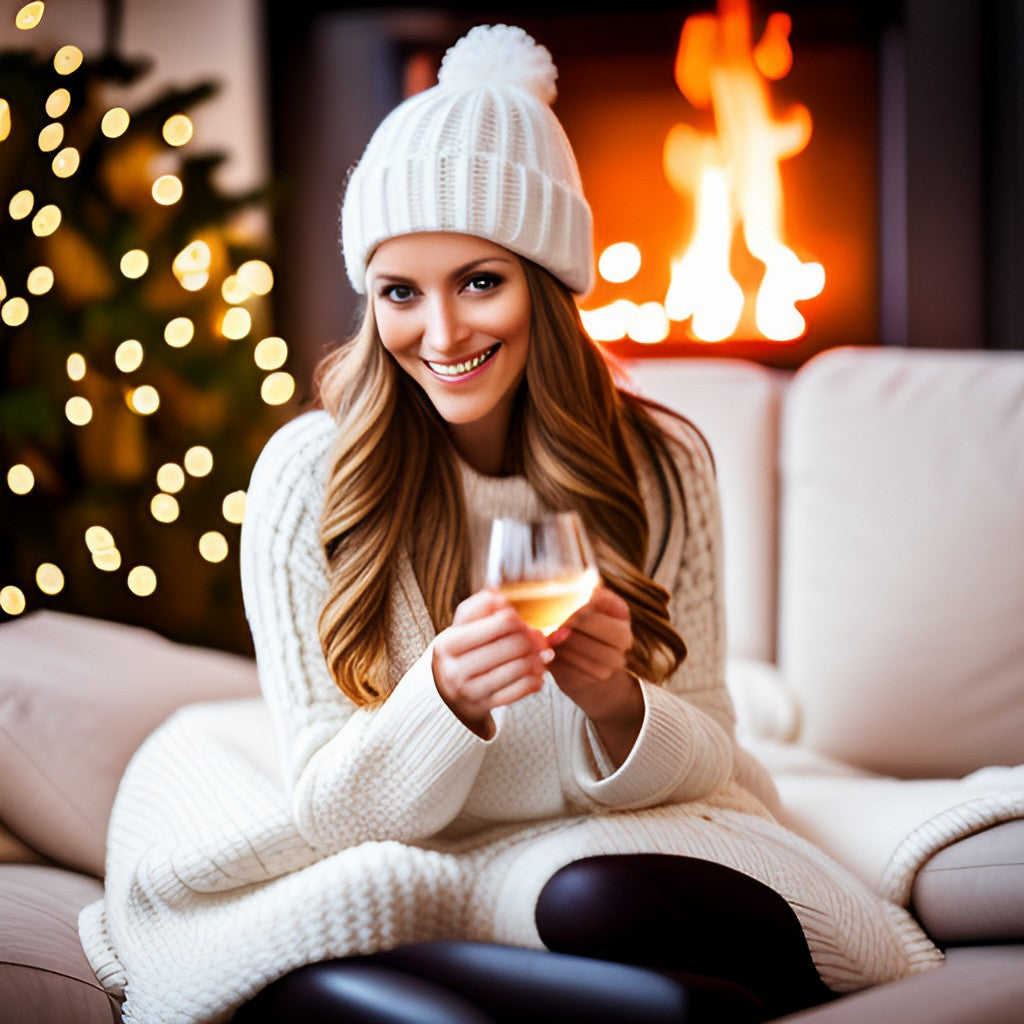 Xmas Wine: Perfect Companions for Wrapping Presents by the Fire
As the festive season approaches and the evenings grow darker, there's a certain magic in the air. It's the time for Christmas trees, twinkling lights, and of course, wrapping presents. And what better way to enhance this cosy tradition than with a glass of xmas wine? Christopher Piper Wines offers a selection of wines that are just perfect for those early evenings spent by the fire, meticulously wrapping your gifts.
The Comfort of Red Wine
There's something incredibly comforting about a glass of red wine on a cold December evening. As you settle down by the fire, a glass of red in hand can make the process of gift-wrapping all the more enjoyable.
A robust Cabernet Sauvignon, full of dark fruit flavours and warming spices, can be an excellent companion for these moments. Alternatively, a smooth, velvety Merlot, with its hints of plum and chocolate, can add an additional layer of indulgence to your evening. Christopher Piper Wines stocks a range of both, ensuring you'll find the perfect xmas wine for your present-wrapping session.
The Elegance of White Wine
If you prefer white wine, consider a rich, full-bodied Chardonnay. With its notes of butter, vanilla, and sometimes a hint of oak, it's a wine that can stand up to the chill of a winter evening. Alternatively, a crisp, aromatic Sauvignon Blanc can offer a refreshing contrast, its citrus and tropical fruit flavors providing a bright note on a dark evening. Once again, Christopher Piper Wines has you covered with a selection of white wines perfect as your xmas wine choice.
The Sparkle of Champagne
For a truly festive touch, why not consider a bottle of champagne? There's something about the pop of a cork and the fizz of the bubbles that can make even the most mundane task feel like a celebration. A glass of champagne can add a touch of elegance and festivity to your gift-wrapping, turning it into an occasion in its own right. Christopher Piper Wines offers a range of champagnes, from well-known houses to small growers, ensuring your xmas wine is as special as the season itself.
Wrapping presents may be a necessary task of the season, but with the right xmas wine, it can become one of the holiday's pleasures. So, this Christmas, as you settle down by the fire with your wrapping paper and ribbons, make sure to have a bottle of wine from Christopher Piper Wines at your side. After all, 'tis the season to be jolly!