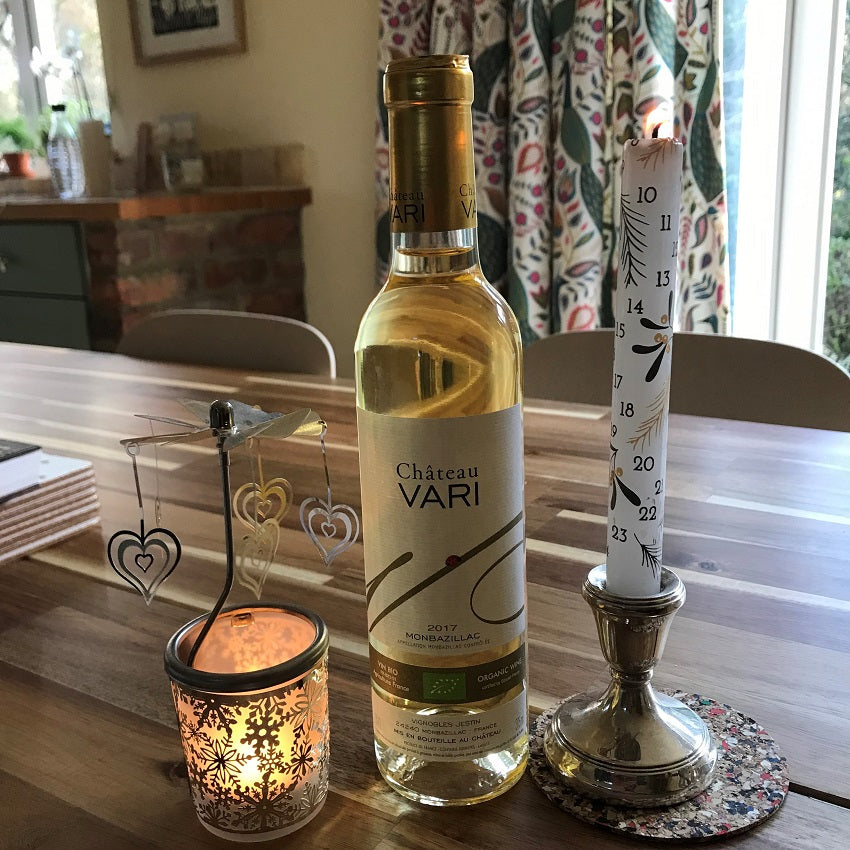 Christmas Favourites
As we enter the last week of guaranteed deliveries before Christmas I'd like to take the opportunity to highlight a few of our wines that you may not know but would like to try. 
Firstly the Casas del Bosque Pinot Noir is one of Chris Piper's favourite wines, when he's not drinking or making Beaujolais, this is one of his staple 'take-home' wines. Ideal with turkey, soft and unctuous with lovely acidity it really is a delicious, easy drinking elegant red. 
Château Vari Monbazillac, consumed with treacle tart and ginger cream just last weekend, is utterly gorgeous. It has a citrus and lime sweetness, a wonderful caramelised orange nose and was a perfect match for the sweetness and spice of the pudding. 
Aternum from Talamonti is a full-bodied white with a splash of oak and if you have anything smoked for Christmas - salmon, chicken,... this is a great wine that fully matches up to these flavours. Intensely perfumed and mouth-filling it really does hit the spot.
Our 'Something Different' case includes wines you might not have seen, after all we do have a huge range of wines, but we can honestly say they this case really does live up to all expectations. From Old Vine Carignan to Cretan Vidiano each one is drinking to perfection.