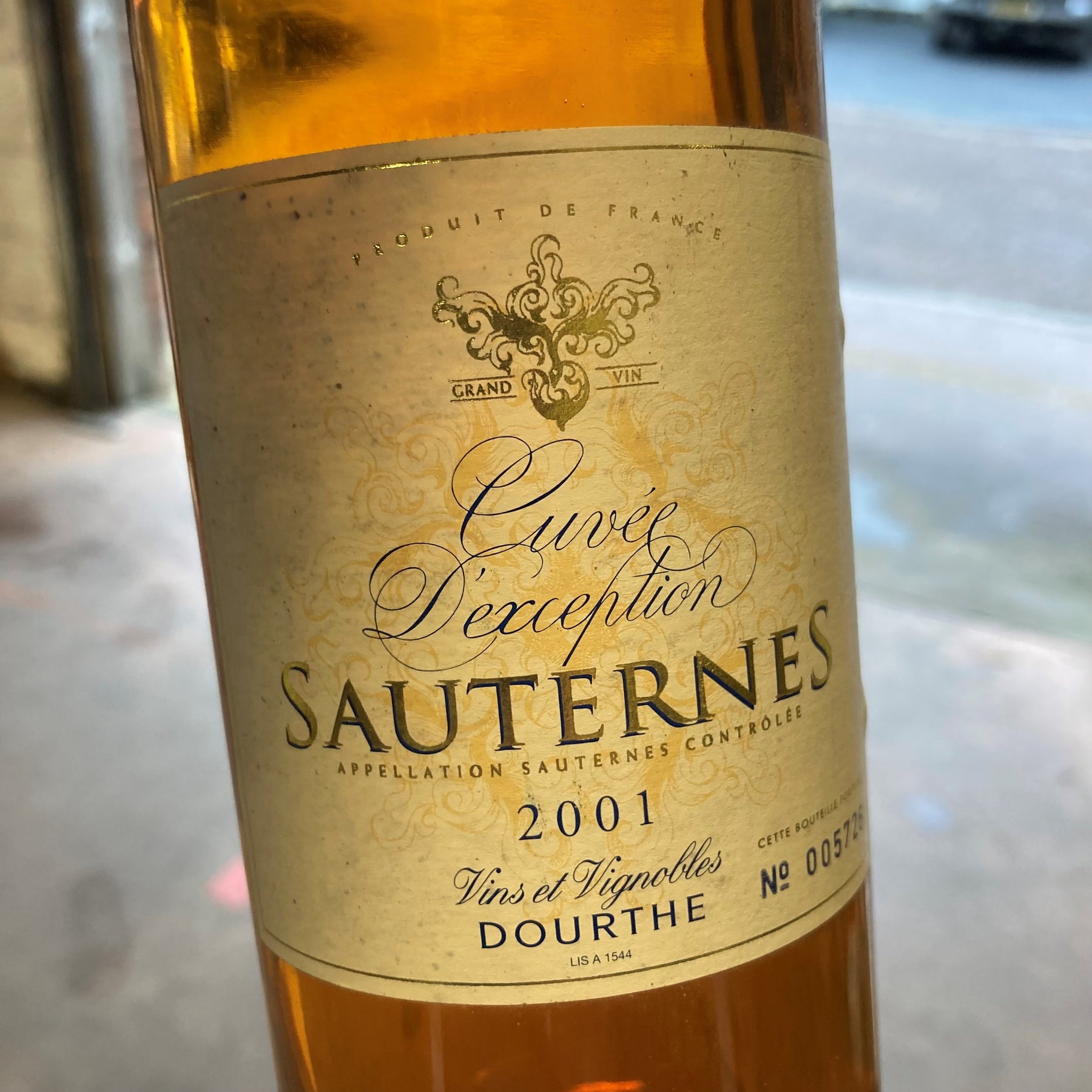 2001 Sauternes
Jancis Robinson has written of the 2001 Sauternes and Barsac vintage:
"The rain that spoilt the reds encouraged botrytis to such an extent that this is a truly magnificent, long-term vintage, helped by a greater degree of selection and cellar expertise than ever before. Perhaps the greatest Sauternes vintage in modern times."
Chateau Coutet 2001 (1er Cru Classé, Barsac ) Bottles and Halves 
Robert Parker wrote of this wine:
"One of the great Coutets I have tasted, with amazing definition, extraordinary vibrancy and force, and sweet, thick, juicy flavours of tropical fruits, peach, honeysuckle, and buttered popcorn, this glorious Barsac looks to be set for an incredibly long life."
It is indeed one of the great Coutets and as such, offers amazing value.
Dourthe Sauternes "Cuvée d'Excéption" 2001 
 In 2001, Dourthe sourced a few of the best barrels from two 'mystery' and very famous Sauternes châteaux, to blend together to make an outstanding "Cuvée d'Excéption".
 Showing fragrant honeysuckle and crème brûlée on the nose, with attractive medium weight in the mouth and very good concentration, this needs a slither of Roquefort or a passion-fruit mousse!  The palate exudes lovely honey and sweet ripe peach followed by a delicious and refreshing finish. Brimming with charm, it is perfect for current drinking.
To find these wines click HERE