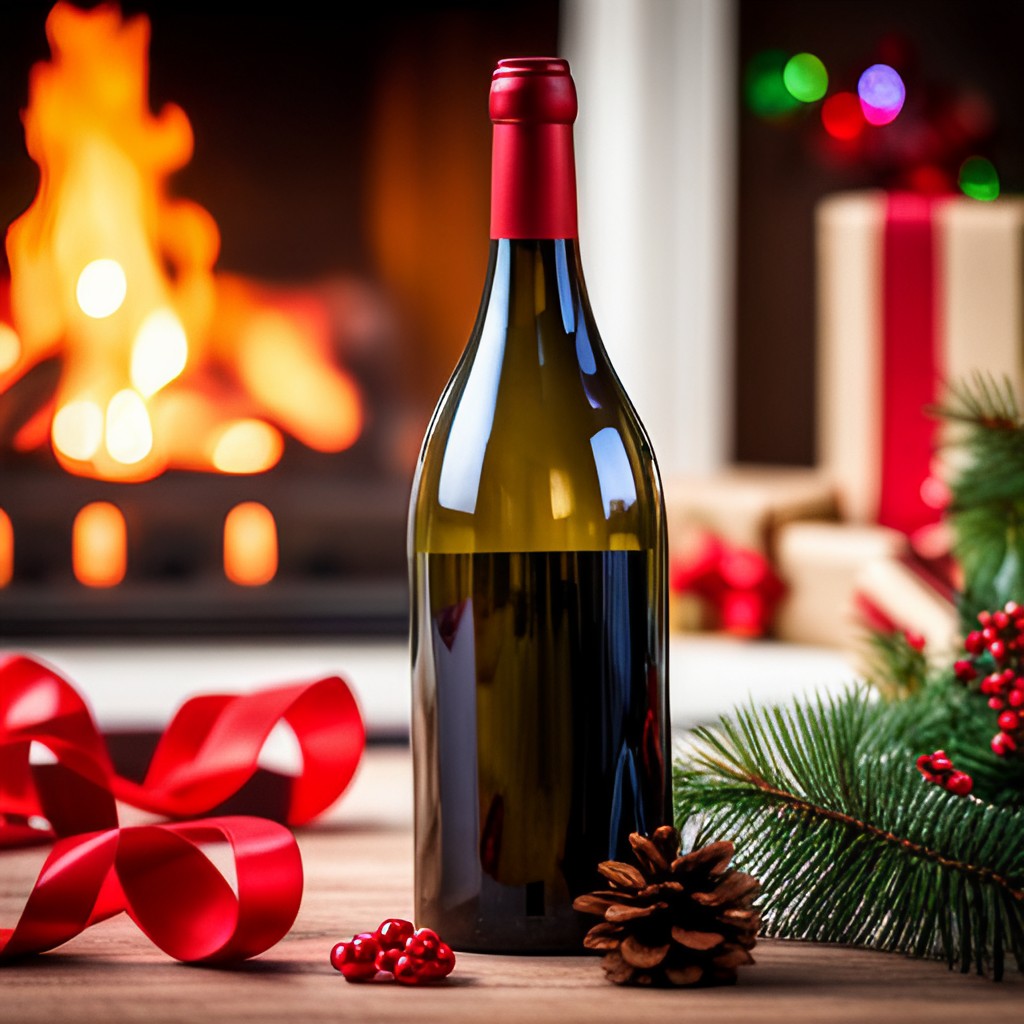 Single Wine Bottle Christmas Gifts: The Perfect Present for Wine Lovers
The Christmas holiday season is here, and it's time to start thinking about the perfect gifts for your loved ones. If you're searching for a present that's both thoughtful and indulgent, consider "single wine bottle Christmas gifts". Whether you're looking for an affordable or a splurge-worthy option, a bottle of wine makes an excellent gift, offering both sophistication and enjoyment. And when it comes to selection, Christopher Piper Wines has you covered.
Affordable Single Wine Bottle Christmas Gifts
Not all great wines have to break the bank. There are plenty of delicious and impressive wines at affordable prices that make fantastic gifts.
Château Haut Rian Bordeaux Blanc: This dry white wine from France is known for its fresh and fruity flavours, making it a delightful gift for any wine lover. It's an excellent value for money, allowing you to give a high-quality gift without overspending.

La Vieille Ferme Rosé: This rosé wine is light, crisp, and perfect for those who enjoy a touch of sweetness in their wine. Its beautiful pink hue and attractive packaging also make it a visually appealing gift.

Monte Oton Garnacha: This Spanish red wine is rich, full-bodied, and incredibly affordable. It's a great choice for those who love bold, robust flavours.
Luxurious Single Wine Bottle Christmas Gifts
If you're looking to splurge on a truly special gift, consider these luxurious options:
Louis Roederer Cristal Brut: This iconic Champagne is the epitome of luxury. Known for its delicate bubbles and complex flavours, it's sure to impress any wine connoisseur.

Château Mouton Rothschild Pauillac: This prestigious Bordeaux wine is renowned worldwide for its exceptional quality and taste. It's a truly special gift that any wine lover would be thrilled to receive.

Penfolds Grange: Hailing from Australia, this Shiraz is considered one of the best wines in the world. It's a luxurious and generous gift that showcases your excellent taste.
Christopher Piper Wines: Your Destination for Single Wine Bottle Christmas Gifts
Whether you're looking for an affordable or luxurious wine gift, Christopher Piper Wines has an extensive selection to choose from. Based in Devon, they offer a wide range of wines from all over the world, ensuring you'll find the perfect bottle for your loved one.
Their knowledgeable staff can guide you towards the best choices based on your budget and the recipient's taste preferences. Plus, their convenient online shopping makes it easy to find and purchase the perfect single wine bottle Christmas gifts.