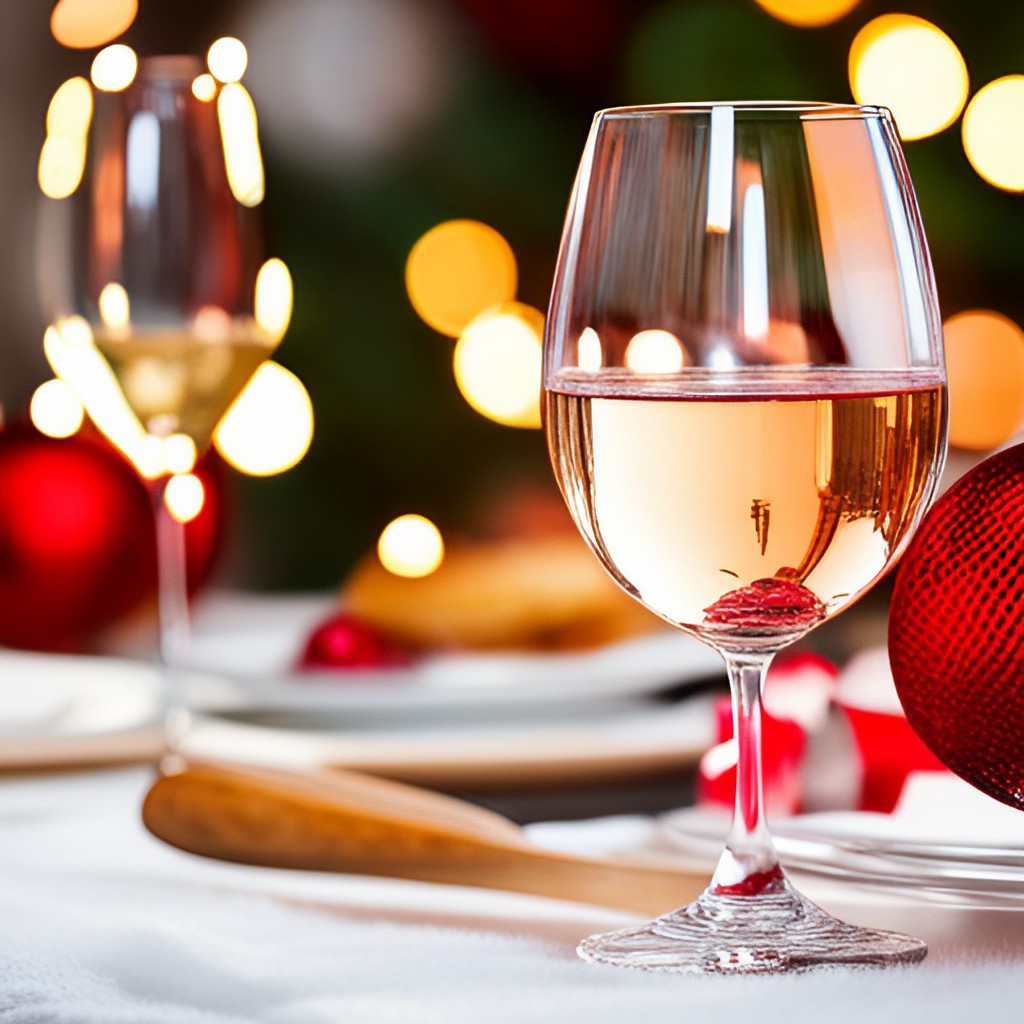 Rose Wine With Christmas Dinner: The Perfect Pairing from Christopher Piper Wines
The Christmas holiday season is upon us, and one thing's for sure - it wouldn't be complete without a glass of wine to accompany the festivities. The keyword focus of today's discussion is "rose wine with Christmas dinner," an unconventional but delightful pairing that's gaining popularity.
Why Rose Wine is Perfect for Christmas Dinner
Rose wine has a unique versatility that makes it a fantastic choice for Christmas dinner. It lies somewhere between the lightness of white wine and the robustness of red, giving it the ability to pair well with a wide range of dishes.
Versatility: Rose wine's ability to complement both light and heavy dishes makes it a perfect choice for the variety of foods typically found at a Christmas dinner.

Light and Refreshing: Rose wine's crisp and refreshing nature can cut through rich holiday foods, providing a pleasant contrast2.

Festive Colour: The festive pink colour of rose wine adds a touch of holiday cheer to the dinner table.
Christopher Piper Wines: Your Go-To Merchant for Rose Wine
When it comes to finding the perfect "rose wine with Christmas dinner," Christopher Piper Wines, a leading wine merchant based in Devon, should be your first stop. They offer an excellent range of rose wines that cater to all tastes and budgets, ensuring you'll find just the right bottle for your celebration.
Their assortment includes everything from light and fruity Provence roses to fuller-bodied options from the New World. Each wine in their collection has been carefully selected for its quality and value, making it easy for you to find a rose that will delight your taste buds and impress your guests.
This year, consider mixing up your traditional wine selection by introducing a rose wine to your Christmas dinner. Whether you're serving turkey, seafood, or a vegetarian feast, there's a rose wine at Christopher Piper Wines that will enhance your meal and make your celebration even more memorable.
In conclusion, choosing a rose wine for Christmas dinner can add an exciting twist to your festive celebrations. With the versatility of rose wines and the exceptional range offered by Christopher Piper Wines, you're sure to find the perfect pairing for your holiday feast.