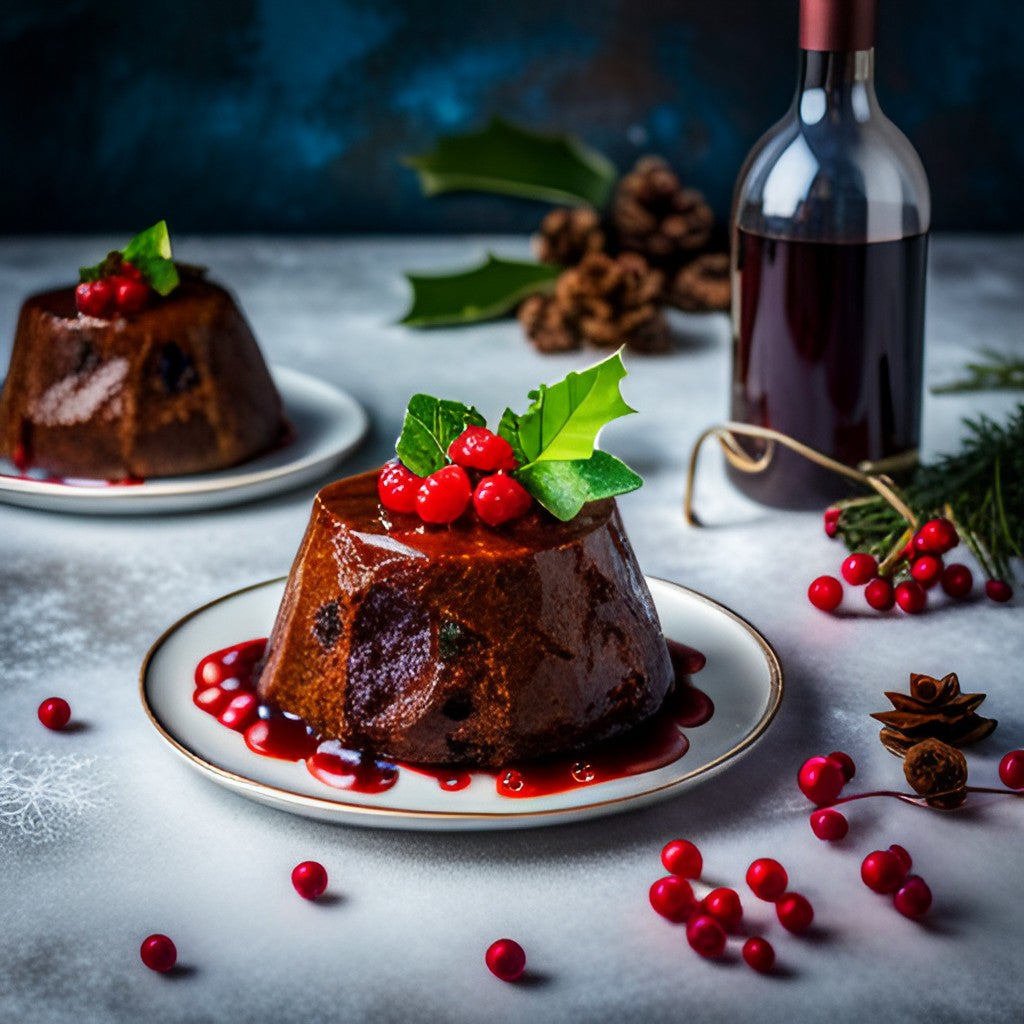 Christmas Pudding Wine: The Perfect Partner for Your Festive Dessert
As Christmas approaches, the anticipation of a delicious Christmas pudding becomes increasingly palpable. This traditional dessert, packed full with rich fruits and spices, is a highlight of any festive meal. But, what about the perfect "Christmas pudding wine" to accompany this delightful treat?
Choosing the Perfect Christmas Pudding Wine
Choosing a wine to pair with Christmas pudding can be a challenge. The rich, intense flavours of the pudding require a wine that can hold its own and complement the dessert without being overwhelmed. Here are some factors to consider:
Sweetness: A good rule of thumb when pairing wine with dessert is to choose a wine that's as sweet, if not sweeter, than the dish you're serving. This ensures that the wine doesn't taste bitter or sour in comparison.

Body and Intensity: Christmas pudding is a heavy, rich dessert. Therefore, it pairs well with a wine that has a full body and intense flavours.

Acidity and Tannin: A wine with high acidity or tannin can help cut through the richness of the pudding, providing a refreshing contrast.
Christopher Piper Wines: Your Go-To for Christmas Pudding Wine
Christopher Piper Wines, a leading wine merchant in Devon, stocks a vast selection of wines that are perfect for pairing with your Christmas pudding. Their knowledgeable team can guide you towards the perfect Christmas pudding wine, whether you prefer a traditional fortified wine like Port or Sherry, a lusciously sweet dessert wine, or even a sparkling wine for a bit of festive fizz.
Not only does Christopher Piper Wines offer an array of internationally renowned wines, but they also champion local Devonshire wines, showcasing the region's burgeoning wine industry. Each bottle in their collection has been handpicked for its quality, ensuring that you'll find the ideal wine to complement your Christmas pudding.
In conclusion, choosing the perfect Christmas pudding wine doesn't have to be a daunting task. With a little guidance and the wide selection at Christopher Piper Wines, you're sure to find a bottle that will make your festive dessert even more memorable.