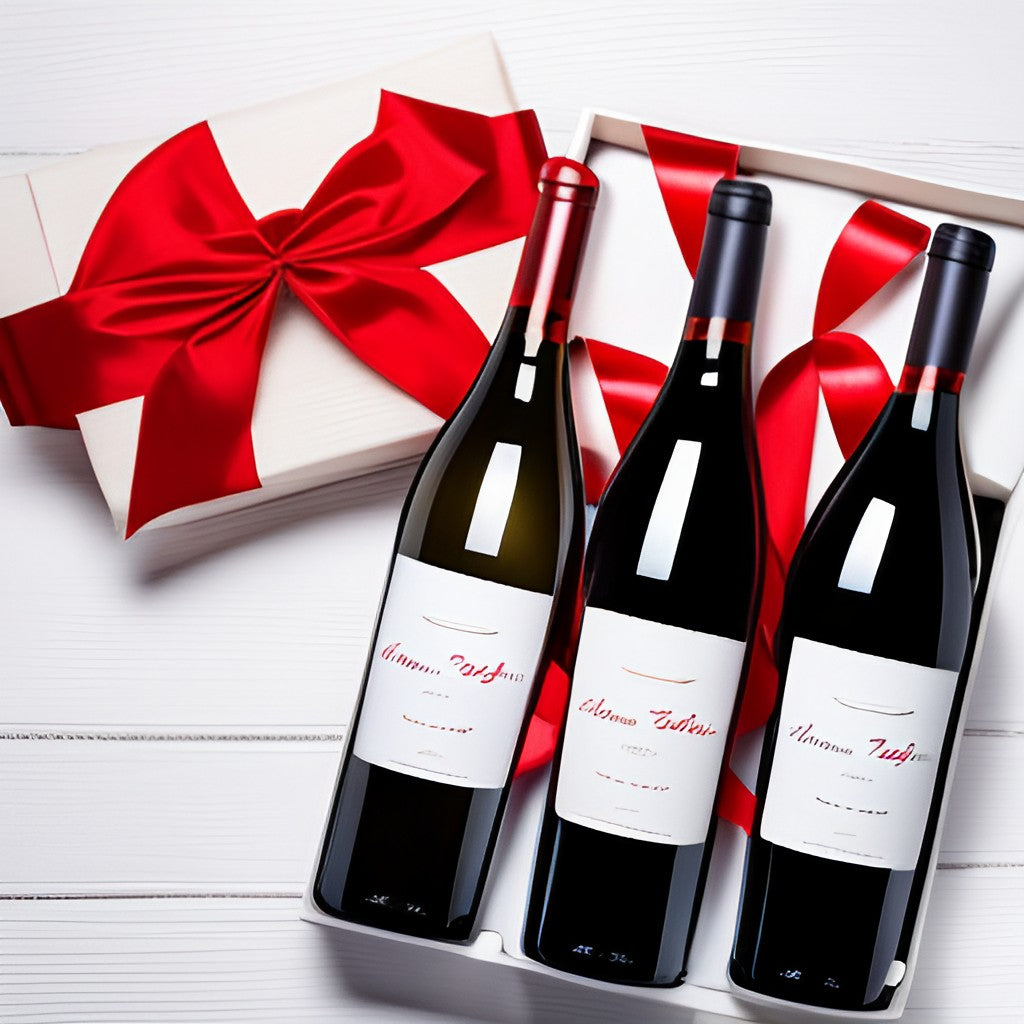 What are the 10 Best Wines for Valentine's Day?
Valentine's Day is the perfect occasion to uncork a bottle of fine wine and enjoy it with your loved one. But with so many options, how do you choose the right one? Here's a list of the top 10 wines for Valentine's Day, handpicked from various expert sources, along with the types of meals they complement.
Grenache-Syrah Blend from Gigondas, Rhône Valley: This French blend offers a captivating mix of fruitiness and spiciness, perfect with a hearty beef stew or lamb.

2018 Riesling Anderson Valley: A delightful white wine with high acidity and sweet notes of apple and pear, it pairs well with spicy Asian cuisine.

2020 Pinot Grigio: This crisp, light-bodied white wine has flavours of green apple, pear, and honeydew, making it a great partner for seafood or chicken dishes.

2020 Lyric Rosé: A beautifully balanced rosé with hints of red fruit and citrus, it's perfect with salads, light pasta dishes or grilled fish.

2018 Merlot: Known for its soft, sensual character and velvety tannins, this red wine pairs excellently with grilled meats and vegetables.

NV Domaine Rolet Pere et Fils Cremant du Jura Rosé: This sparkling rosé offers a combination of fruitiness and freshness, ideal with appetizers or desserts.

Maison Veuve Clicquot Champagne: An iconic bubbly, this Champagne is perfect for toasting your love, and complements everything from oysters to caviar.

2007 Vistalba Corte A Malbec: This Argentinian red wine is known for its deep flavours and pairs well with red meats like steak.

McBride Sisters Sauvignon Blanc: A refreshing New Zealand white wine with peach and tropical fruit flavours, it's wonderful with seafood or light pasta dishes.

Maison Noir Wines "Love Drunk" Rosé 2022: As the name suggests, this rosé is perfect for Valentine's Day, and pairs well with a variety of dishes from grilled chicken to seafood.
At Christopher Piper Wines, we understand the importance of selecting the perfect wine for your Valentine's Day celebration. That's why we offer an extensive range of wines, from the ones mentioned above to many other unique choices. Our expert staff can assist you in making the perfect choice that suits your palate and complements your meal.
So, this Valentine's Day, remember that Christopher Piper Wines has got you covered with the perfect bottle for your celebration.