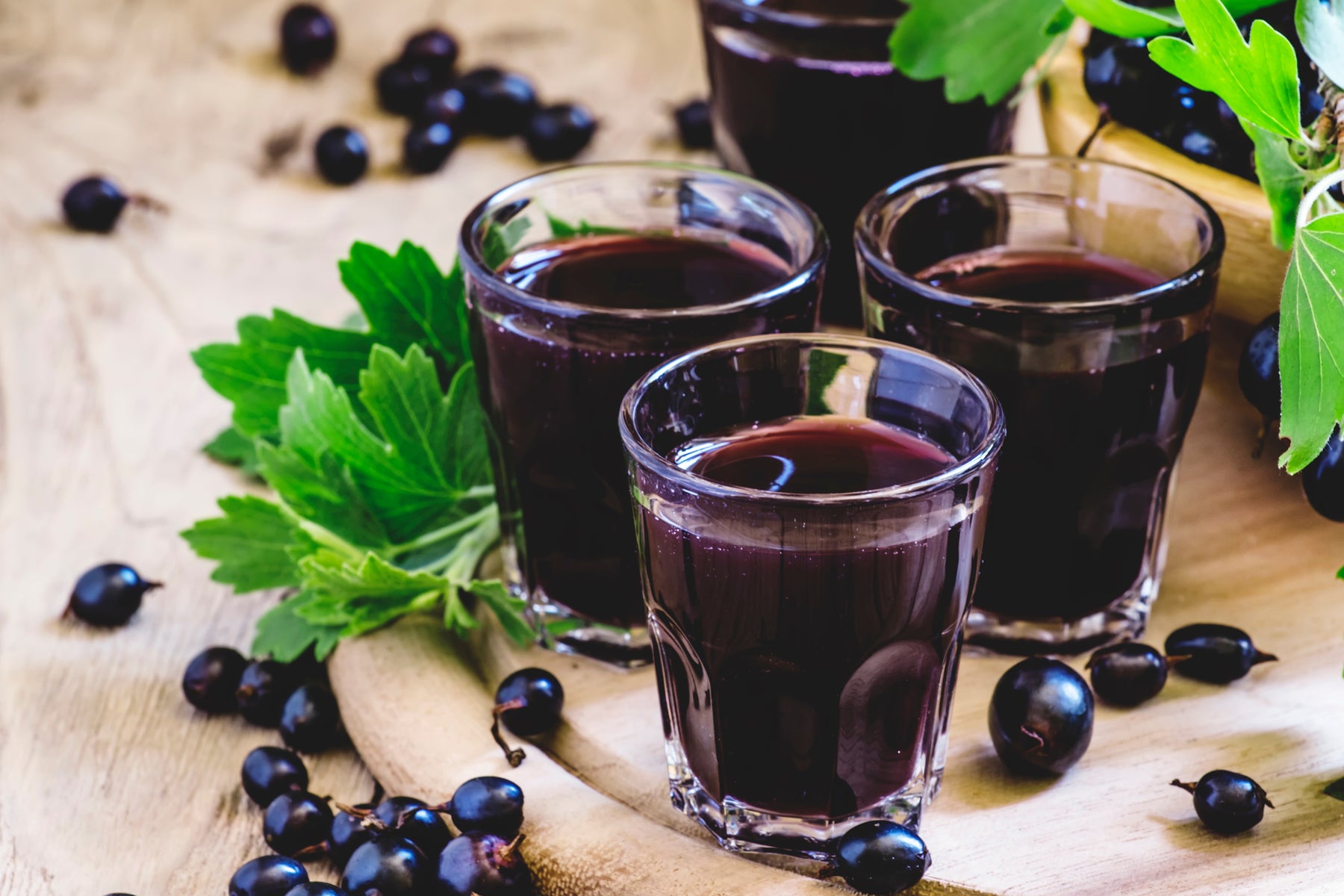 Maison Briottet, Dijon, France
La Maison Edmond Briottet was established in 1836 and, today, the family still oversees every aspect of the production of their fruit liqueurs. Strict selection of only the best fruit provides the base and, with careful maceration over ten weeks, they manage to achieve a wonderful concentration of fruit and viscosity.
The berries are macerated in a water and alcohol solution for about 10 weeks as it is the best way to extract all flavours from these berries. Consequently, the alcohol-containing juice thus obtained is called infusion. After that, they add French white sugar to obtain a creme.
The colours strike you first. They are like jewels sparkling in the night sky, wonderfully pure and natural with the most fantastic intensity. 
Creme de Cassis (Blackcurrant) Makes the fabulous Kir (Royale) or have this luscious blackcurrant liqueur over ice as a digestif.
Creme de Framboise (Raspberry) Plump and juicy raspberry Creme, like summer berries in a glass.
Creme de Mure (Blackberry) Bramble blackberries that are dense and intense and dark and brooding and ripe..you get the picture
Creme de Fraise Bois (Wild Strawberry) Bursting with sweet fresh little strawberries, gorgeous
Creme de Peche (Peach) Intense peach fruits, totally moreish and perfect as a sweetie digestif
Liqueur de Rhubarbe (Rhubarb) A beautiful pale pink with intense rhubarb fruits, delicious at any time
Liqueur de Violette (Violet) If you love parma violets this is for you, wonderfully aromatic and full of violets in the mouth, delicious
Liqueur de Fruits de la Passion (Passionfruit) The most amazing intense colour and liqueur you'll ever have, bursting with passionfruits
Liqueur de Pain d'Epices (Gingerbread) Soft and spicy with luscious sweetness of gingerbread; pour over ice cream for a decadent pudding
Liqueur de Coco (Coconut) One for the summer and the perfect base for a cocktail, full of tropical coconut
Curacao Triple Sec full of zesty orange fruit flavours, try over pancakes or with duck
Liqueur de Poire William Enticing and elegant with wonderfully soft pears and full, dense mouthfeel
To Find all the Briottet Liqueurs and Cremes please click HERE