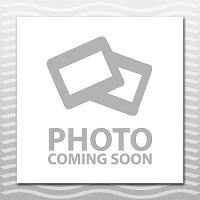 Ribera del Duero Roble 2021, Prado Rey, Ventosilla
Original price
£15.20
-
Original price
£15.20
Real Sitio de Ventosilla has 520 hectares of vineyards, which are irrigated by the river Duero. The plantation, which began in 1989, is divided into estates, which in turn, are separated into plots. Each plot is planted with different clones of the Tinta Fina grape variety (90% of the plantings), particularly adapted to the terroir of each plot. The rest of the vineyards (10%) are planted with Cabernet Sauvignon and a little Merlot. American and French oak are used in the winery and a lot of work goes into research to obtain the best quality possible.

Grape Varieties: 95% Tinta Fina, 3% Cabernet Sauvignon, 2% Merlot 2016 13% abv

The wine spends 3 months in American oak, one in French oak and five months in bottle.

The nose shows complex aromas of ripe red fruit, coffee beans and vanilla. On the palate, it is well rounded, meaty, fruity and spicy with good tannins and offers a pleasant, long finish.